Arrest and prosecute them; trouble for Joy Prime as Elikem Kotoko shares this alarming Photo.
Elikem Kotoko is one of the communicators of the NDC and it is alleged that he will be contesting for the position of National Youth Organizer in the NDC. As expected, he is one of the critics of the Akufo Addo led administration. He shared a disturbing and alarming photo of how small girls as old as 10 years were posted on instagram partially naked.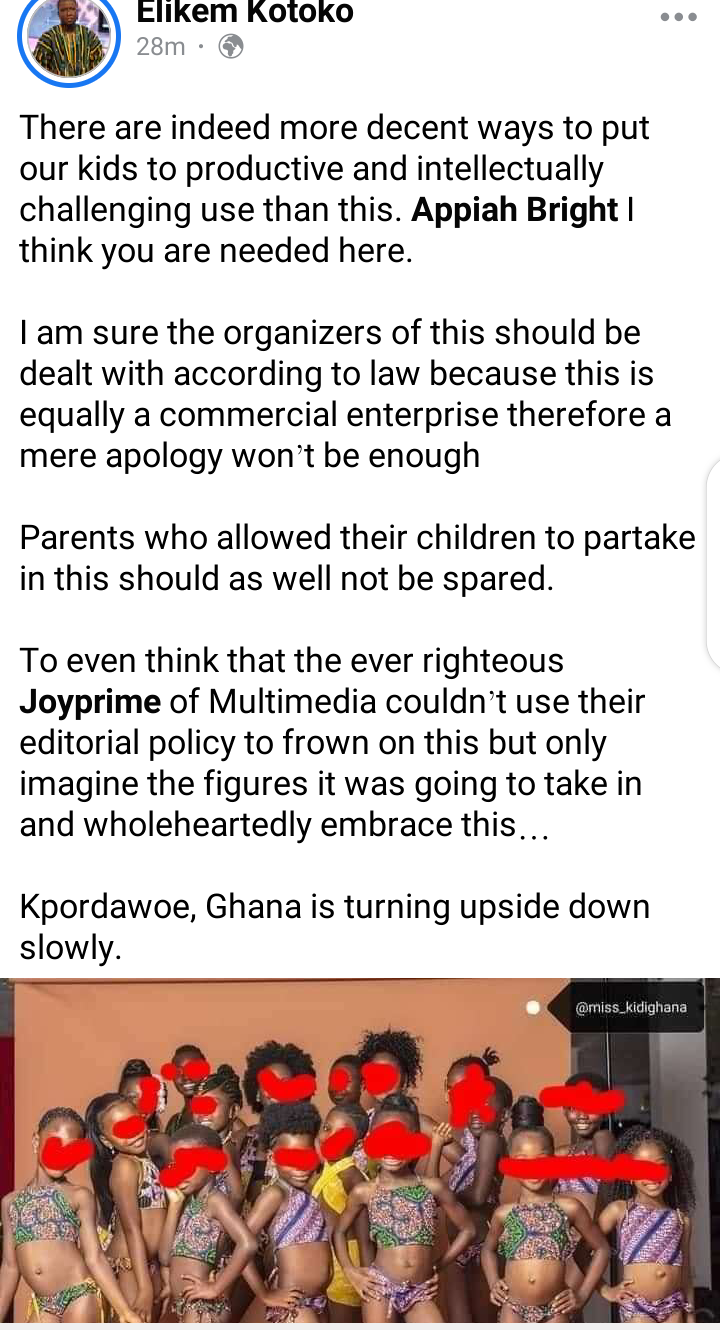 The children seen are contestant for a program dubbed as "Miss Kidi", which is broadcasted on Joy Prime.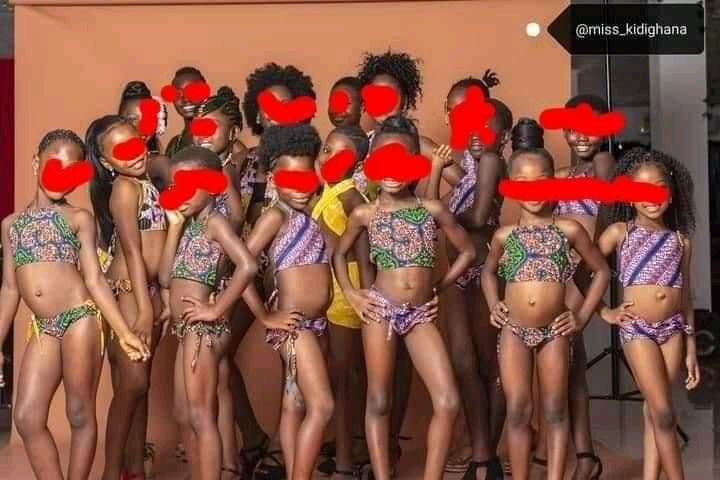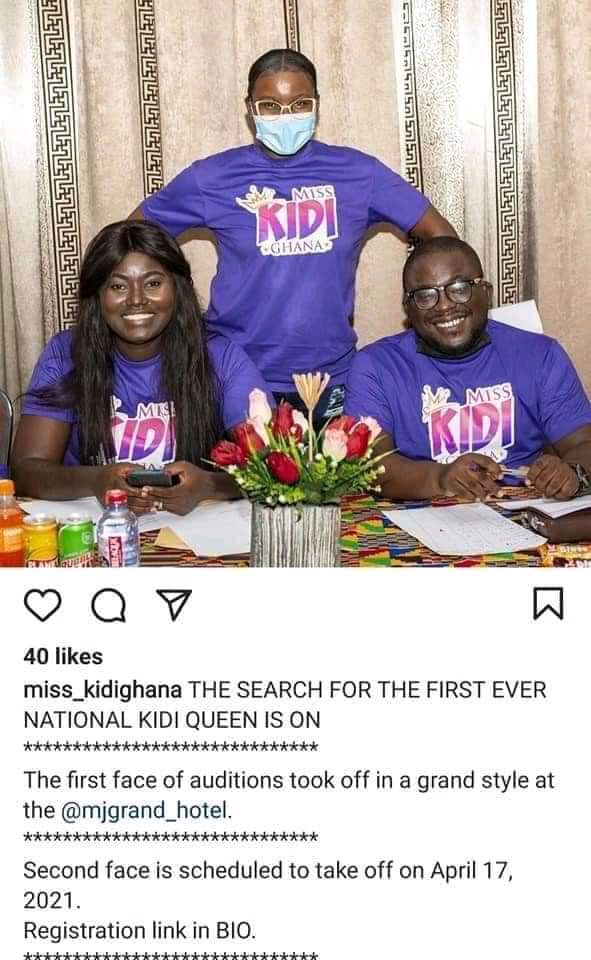 According to Elikem, there are more decent ways of helping our kids display their talents than this. He called for the help of Appiah Kubi, a human right activist. Elikem shared his thoughts that the organizers of these program must be dealt with legally since the program is being commercialized. He also called for the prosecution of the parents of these children.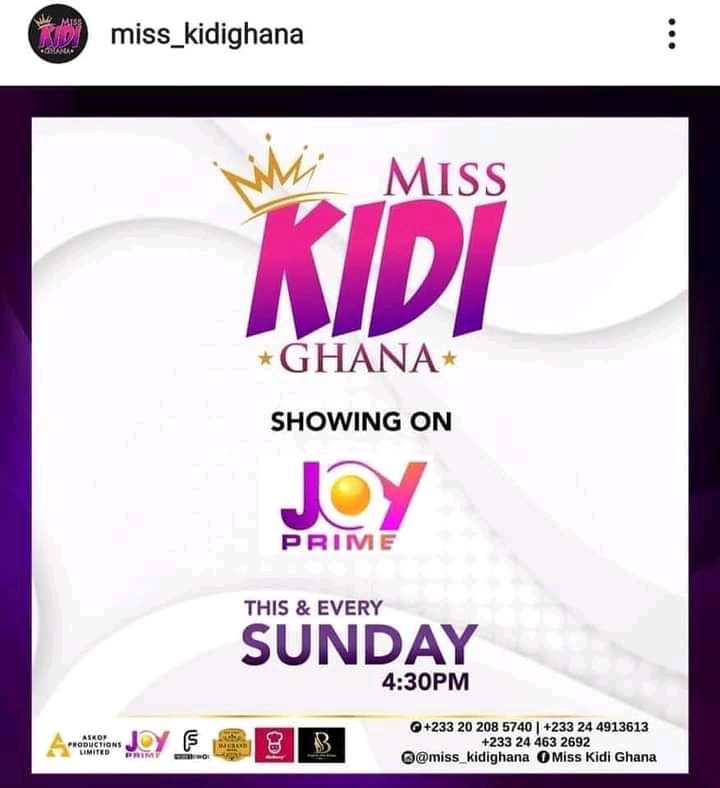 He expressed his total disgust in Joy Prime for broadcasting this program rather than condemning it.