"Don't tell us to fix ourselves, fix the country Mr. President" – Johnny Hughes boldly declares.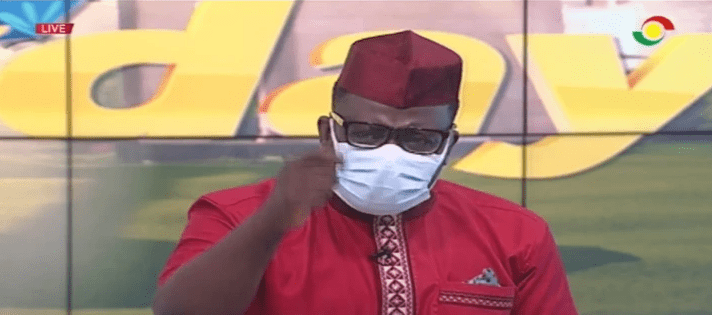 Saturday was Workers Day and the holiday was moved to yesterday and this brought to fore a lot of issues bothering Ghanaians. A trend called Fix the country started and it eventually placed number one on Twitter Ghana. Ghanaians reminded the country's leaders about the need to fix the country.
Later another trend started. The trend was to counter the earlier 'fix the country' hashtag. The new hashtag, 'fix yourself' sought to say that the problem was not about the country's leaders but the attitude of Ghanaians. Many rejected this claim and maintained that it was the responsibility of government to be responsible.
Today, Tuesday, May 4, 2021, Johnny Hughes sent a strong signal to President Akufo-Addo and his cabinet. According to him it is unfathomable for people to raise the 'Fix yourself trend'. He noted that this was not political but a loud cry from suffering Ghanaians. He challenged the country's leaders to do the needful.
"How is my attitude going to fix the broken roads? How is my attitude going to solve dumsor? How Is my attitude going to pay my taxes? Corruption is not about my attitude. It is a crime. We beg you. The hashtag is on, fix the country.
We are telling you to fix the country. This is not about my attitude. Keep quiet and fix the country. You made promises that in 18 months' things will change. Why should a government blame another government when she herself has spent 4 years in power? Good morning Mr. President. You told President Mills that he is Do Little and that he should fix the country. This is your time fix the country" Mr. Hughes spoke passionately.