Electoral defeat hunts Mahama and NDC-NPP Chairman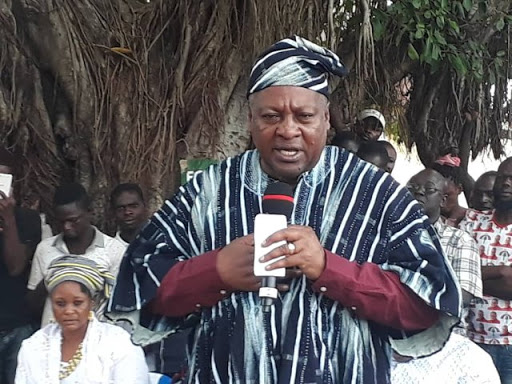 The Second Vice Chairman for Suame Constituency of New Patriotic Party (NPP), Mr Richard Asante, says Former President John Dramani Mahama, should not consider himself as super-human being than other Ghanaians.
He described Mahama's decision to use the new voters register as an excuse, to reject this year's presidential electoral results, is baseless and unreasonable adding electoral defeat is hunting him.
Mr Asante was speaking to a section of the media in reaction to an address delivered by the Former President during the 28th 'birthday' celebration of the National Democratic Congress (NDC), yesterday.
According to Mr Asante, for Mr Mahama to glad with the revolutionary record of the PNDC, can never force the Electoral Commission (EC) to abandon its decision to commence the compilation of the new voter register on the 30th of this month.
Mr Asante disclosed that the Former President can never set a historical record by rejecting electoral results, describing it as an imitation of an achievement of Nana Addo Danquah Akuffo Addo.
According to him, the only alternative left for Mahama after his defeat is to drag the matter to the Supreme Court as NPP did in 2016.
Mr Asante disclosed any attempt to cause mayhem after the declaration of results by the EC, will equally land the perpetrators to book.