Emotional moment as Samira Bawumiah seizes the rants of her critics by doing this….
Samira Bawumiah, the wife of the Vice President Bawumiah is one of the most criticized Ghanaian women on the ladder. She has been criticized for doing almost nothing and wanting to be paid huge sums of money or being called incompetent and only interested in makeups. One thing many Ghanaians have not realized is that she has several initiatives ongoing which is benefitting Ghanaians in several ways.
But because most Ghanaians are more interested in the 'ugly' side of situations, they seem to overlook the efforts she puts into helping people in the country. The wife of the president seems to be having more of her projects and attention in the health sector and is doing wonders there. However, Samira Bawumiah has taken another turn as she pumps knowledge into the minds of young children with her initiatives.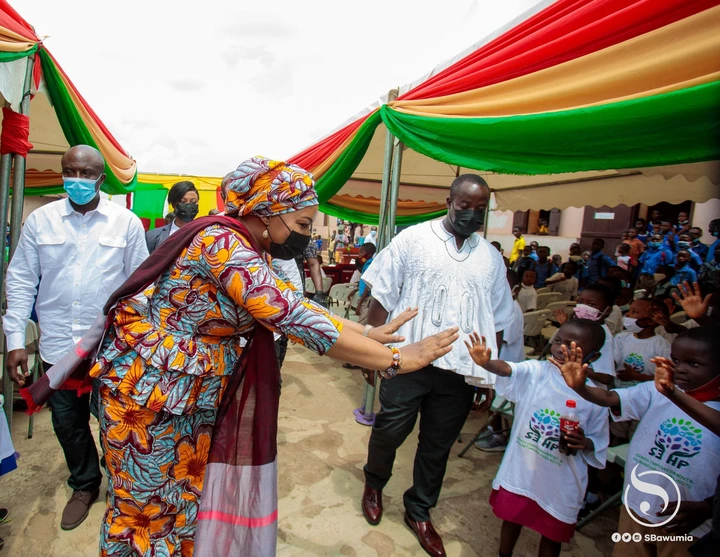 Her love for child education has led to these emotional and eye-catching scenes where she was seen in a lovely pose with children from the eastern part of this country. She has seized the rants of her critics who claims she has nothing to offer but just show Ghanaians what her fashion sense is all about.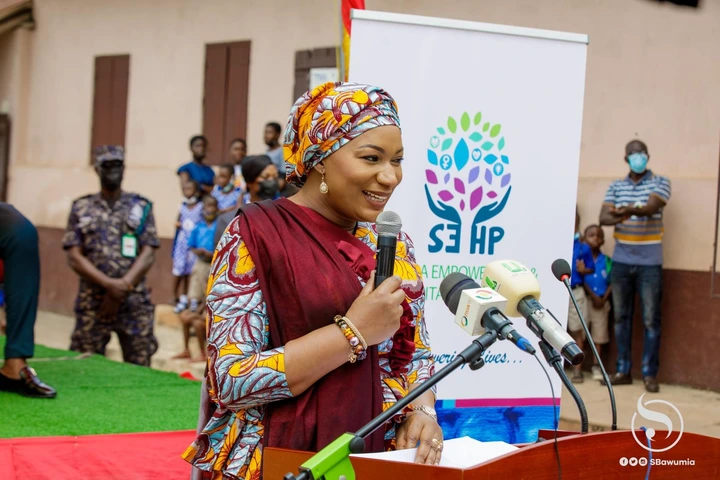 See some photos below as she seems poised for even more amazing and educational projects that will stabilize the educational background of the young Ghanaian child and future leaders.