Mahama cannot continue with the Free SHS policy, dont trust him- NPP Communication Director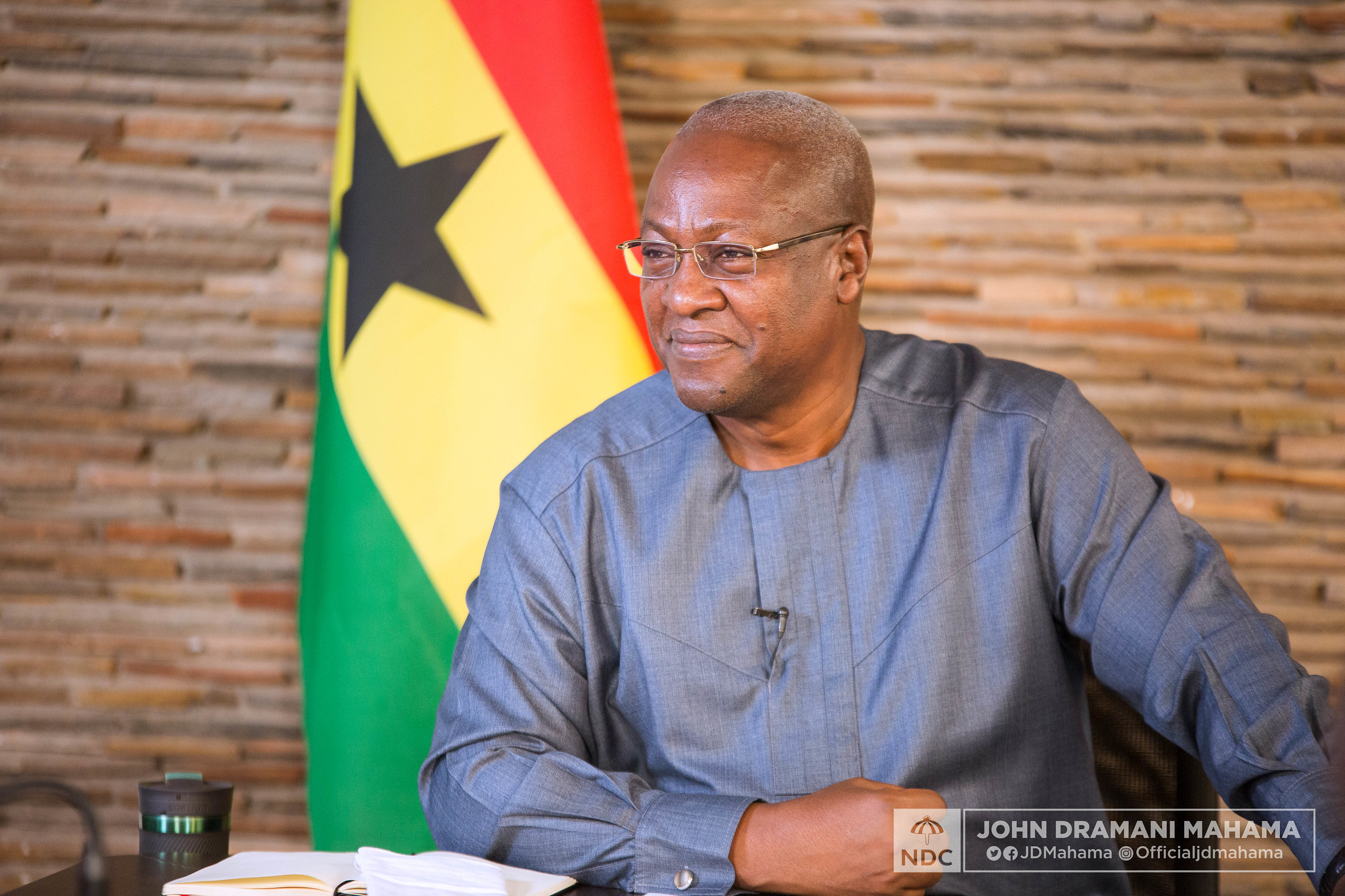 The Techiman North Communication Director for the leading New Patriotic Party, Atta Ackah Senior has said the former President and flag bearer of the Opposition National Democratic Congress, His Excellency John Dramani Mahama should not be trusted when it comes to free SHS.
According to him, the former President in some years ago criticized and condemned the free SHS policies but he is now telling Ghanaians they started Free SHS which they are going continue are false stories.
He said, Mr. Mahama has no new policies and programs for the people of Ghana but fabricating stories for Ghanaians to vote for him again come 2020 elections.
• These are few instances to give:
Mahama, on November 23, 2012 told the people of Okere that "Free S.H.S will collapse S.H.S education system"

Mahama on October 1, 2018, reiterated his aversion to Free SHS saying that it would undergo a review and hinted of the possibility of the policy being scrapped.

Mahama, on February 24, 2o18, said that Free SHS's implementation was rushed and it is constricting government's budget, and, therefore, needs to have a review.

Mahama at their Tarkwa unity walk had this to say, "It is unwise to implement Free SHS policy at all cost"

Mahama in his Central regional tour on September 28, 2018 had this to say "I would not have done Free SHS now"

Mahama on November 25, 2017 said "Lalasulala Free SHS will fail"

Mahama on his presidential primaries tour said to Akufo-Addo "Free SHS is not working"

Mahama-owned Herald newspaper on September 10, 2018 published the headline "Akufo-Addo gets cooked Free SHS award"

The then Minister of Education, Lee Ocran, on 10th September, 2012 said "Free SHS can only be possible in 2032, in 20 years time"

Asiedu Nketia, on October 1, 2018, described Free SHS as shambolic and that it will have to be scrapped.

NDC MP for Adaklu, Kwame Agbodza, on June 19, 2018 said "Over concentration on Free SHS stifling funds meant for flood prevention"

Elder Ofosu Ampofo on 18th December, 2018 said "Double track system causing teenage pregnancies"

Alban Bagbin on 26th July, 2018 said "Free SHS is not sustainable"

Adam Mutawakilu, NDC MP for Damango said "Blame the mysterious deaths at KUMACA to overcrowding as a result of Free SHS"

Felix Kwakye Ofosu on May 14, 2018, had this warning for the government "You can't use oil money to fund Free SHS"

Mahama at UCC in 2016 said this "The Free Senior High School by the NPP is a political gimmick"

Mahama Ayariga, on September 26, 2016 said, "Choose Mahama's education policy, it is better than Akufo-Addo's Free SHS.

Hajia Joyce Zeinabu, then National Women Organizer of the NDC in 2016, November 20, had this to say, "Free SHS will breed teenage pregnancies"

Joshua Akamba to Tempane SHS students "Reject Akufo-Addo for implementing such a shambolic education system"
All these speeches are clear evidence to show that we elect Mr. John Mahama as president again ,he will definitely cancel the God's saving FREE SHS POLICY.
So with all these instances stated above, how can we vote for such a person who always lie to Ghanaians.
We are therefore pleading with Ghanaians to Vote for NANA ADDO come 2020 for better policies. (ATTA ACKAH SNR,communication director-NPP Techiman North 0549791943)