Offinso: One shot dead in chieftaincy clash .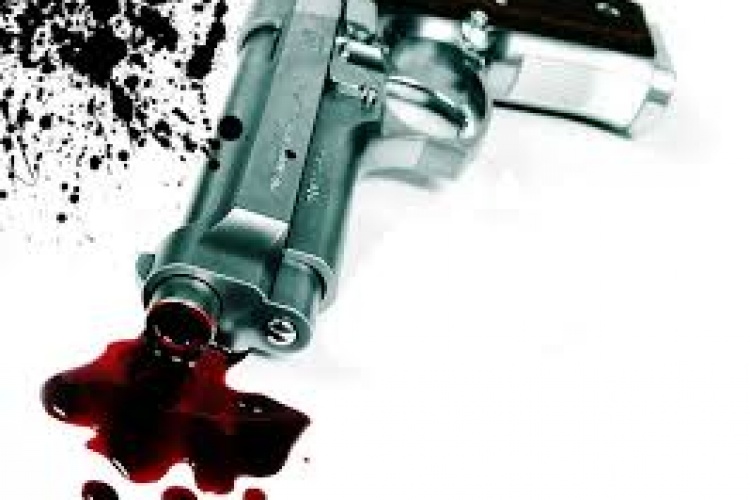 A man in his late 30s has been shot dead following a chieftaincy clash at Asamankama, a community in the Offinso South Municipality of the Ashanti Region, Thursday.
This was after one of four men chosen as chief of the area resulted in a bloody scuffle, witnesses say. The deceased, Nana Kwame Appiagyei is reported to have fired gunshots into the crowd injuring one person in the process.
He was however pursued by an angry mob who snatched his pump action gun from him and shot him in the process. The windscreen of his KIA Sorento private car with registration number AW 3004-21, parked nearby was also destroyed by the attackers.
The two were rushed to the St. Patrick's Hospital for treatment where Nana Kwame Appiagyei was confirmed dead on arrival. The surviving victim, who was receiving treatment at the same health facility, was later referred to the Komfo Anokye Teaching Hospital (KATH) for further treatment.
The Ghana Police Service at the Offinso Division confirmed the incident to dailymailgh.com but said investigations have started. Two empty AAA cartridge were retrieved from the scene.
A team of armed police officers have since been deployed to the town pointing to planned reprisal attacks. It is not clear whether an arrest has been made, witnesses told dailymailgh.com.
"So the deceased private vehicle has been impounded at the station… All other exhibits have been retrieved for evidential purposes. We intend to invite the queenmother of Asamankama, Nana Sika Dufie, and other persons of interest for questioning", an officer who pleaded anonymity told dailymailgh.com during a visit to the crime scene.
Meanwhile, Chieftaincy Minister, Ebenezer Kojo Kum has appealed to the National House of Chiefs to work towards bringing an end to the plethora of chieftaincy and land disputes in the country.
The traditional disputes, the minister said, thwart the efforts of bringing developments to the people in the communities.
He made the appeal at an emergency meeting held by the National House of Chiefs in Kumasi yesterday.
"There are many issues confronting the chieftaincy institution. One of which is the numerous chieftaincy disputes across the entire region and the country. I am very confident that with your assistance we will together try and resolve all outstanding chieftaincy disputes within a matter of time", the Ahanta MP said.