I am not your colleague- 'Angry' Sammy Gyamfi challenges Kennedy Agyapong and gets into 'trouble'.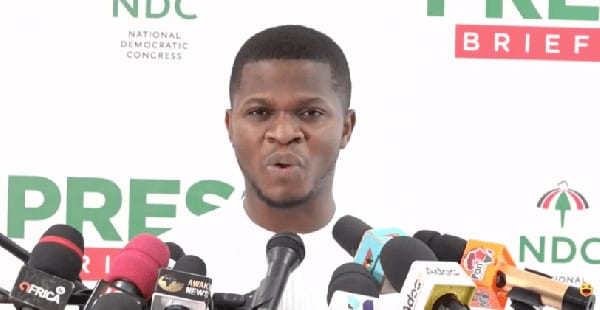 Sammy Gyamfi has refused to be belittled and has voiced out on certain issues which he happened to do with Kennedy Agyapong being on his neck. Sammy Gyamfi has been a major victim in most of his attacks.
Sammy Gyamfi has been attacked on several platforms by Kennedy Agyapong and has been called a small boy and many other names.
Sammy Gyamfi's reaction to Kennedy Agyapong's recent outburst is what many are calling fire for fire. This is because Sammy Gyamfi has countered almost all the words used by Kennedy Agyapong and has proven that he isn't afraid of him.
Sammy Gyamfi in his reaction to recent comments form Kennedy claiming that Sammy Gyamfi and his likes are not his colleagues and hence should be quiet has also spoken.
He claims he is neither Kennedy's colleague because everyone is operating in his own field. Sammy Gyamfi angrily declared that he will respond to these things from now on when he sees that they're necessary. Because if the people who Ghanaians put their hopes in to do something better are wasting time and doing this then he will react.
I'm not your colleague as well because we are doing different things and the result is what matters- Sammy Gyamfi shaded Kennedy and sarcastically requested that Kennedy stops the bragging which is almost becoming irrelevant nowadays. He claims Kennedy brags a lot and he is still surprised because it's what the Npp have always done to maneuver their way out to government.
Sammy Gyamfi has found himself in trouble as Ghanaians supporting descended on him for making such accusations against Kennedy even though he was defending himself.