5 most feared lawyers in Africa; Tsatsu Tsikata is Number 2.
The African continent is mostly seen as the heart of the third world. However, the continent has birthed some of the most industrious and excellent individuals over the course of time. In the fields of science, technology, sports, academia, engineering and more, Africans have demonstrated immense zeal, passion and enthusiasm and have chalked unimaginable levels of success.
History has shown that one of the fields the African people have not really dominated since the beginning of the current civilizations, is the legal field. It is often believed that the most renowned legal practitioners are either from the European continent or the Americas. However, some sons and daughters of Africa are bearing the torch of leadership in this field too and deserve our salute.
Through hard work and determination, they have distinguished themselves as fearful and vibrant practitioners whom you would not want either prosecuting you or defending your opponent in court. Below is a list of Africa's top five (5) most feared lawyers.
Number 5: Jackie Midlane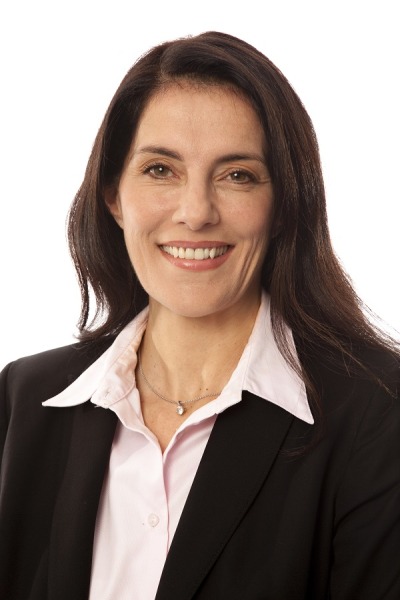 As an active practitioner of the famous Norton Rose Fulbright LLP of South Africa, Jackie holds the degrees of B. Com (Wits), LLB (Wits), H. Dip Co law (Wits) and H. Dip Tax law (Wits). She vibrantly represents her clients who involve the likes of Absa in the banking and finance and energy related legal issues. Jackie Midlane has over the years been described by a majority of clients and those who were unfortunate to be on the other side of her bench since 2004 as fearfully knowledgeable in the field of law.
Number 4: Abimbola Akeredolu, San.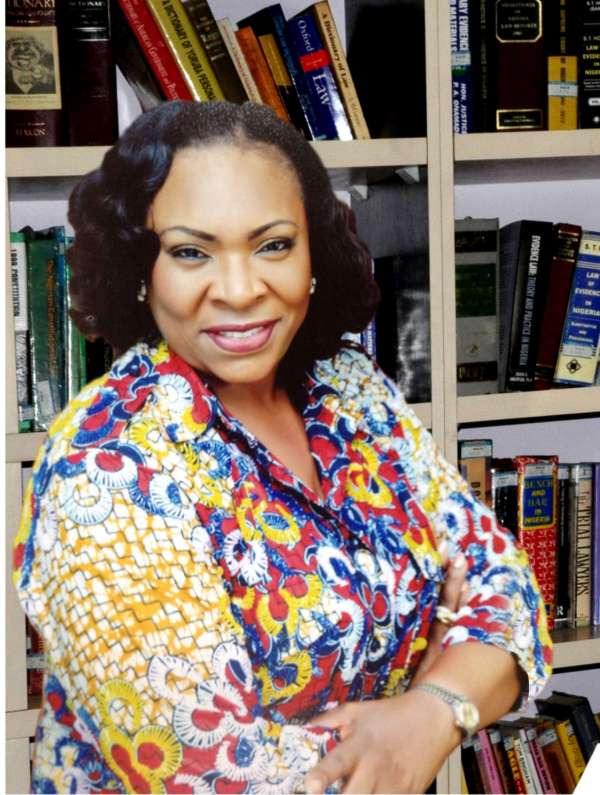 This is the name that will definitely send chills down the spines of many lawyers and criminals in Nigeria. Mrs. Akeredolu's 29 years record in litigation and administration of justice has gotten her to the apex of Nigerian law. The current chairperson of the Ethics committee of the Nigeria Bar Association, Lagos Branch begun her legal career in 1991 as the company secretary/ legal advisor of Afritrust Company Limited. She held many legal positions with many firms and is also an excellent writer and researcher whose work has helped in propelling legal practice in Nigeria and Africa as a whole.
Number 3: Alfred Brownell.
Do you remember the name Charles Taylor? Before war could be waged to oust this president in 2003 and consequently jail him for war crimes and crimes against humanity, there were several young people who saw the bad side of his leadership and responded appropriately. One such person is Alfred Brownell. Following his legal education in the capital Monrovia, Brownell continued to Tulane Law school in New Orleans, Louisiana where he graduated in 2002 with a degree in Environmental law. He then went back to his home country Liberia to set up his firm; Green Advocates, a firm that advocates for land rights for the Liberian people. He is feared even by the presidents and ministers of Liberia due to his knowledge of the law and his unbeatable legal gymnastics.
Number 2: Tsatsu Tsikata.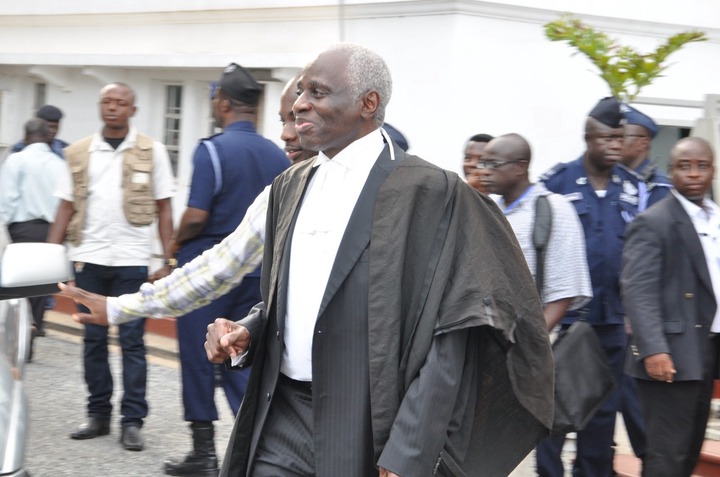 Born on the 1st of October Seven years before Ghana's independence, Tsatsu Tsikata is a former Chief Executive of Ghana's National Petroleum Corporation. He attended the University of Ghana and the Corpus Christi College, Oxford. He gained admission to Ghana's prime University (Legon) at the age of 14 and attained an LLB first class degree at 18.
Tsikata has represented the likes of Flight Lieutenant Jerry Rawlings and Captain Kojo Tsikata who both faced the junta for their collective and individual roles in a failed attempt to oust a military regime. He represented the late Ghanaian president Atta Mills and former Ghanaian president John Dramani Mahama in isolated election petitions.
Tsatsu Tsikata's knowledge of the constitution is fearsome as he contributed immensely to the drafting of Ghana's 1992 constitution. Tsatsu has lectured almost all the judges that sit on Ghana's supreme court panel today and has also taught figures like the current Chief Justice and the current Speaker of Ghana's parliament.
Number 1: PLO Lumumba of Kenya.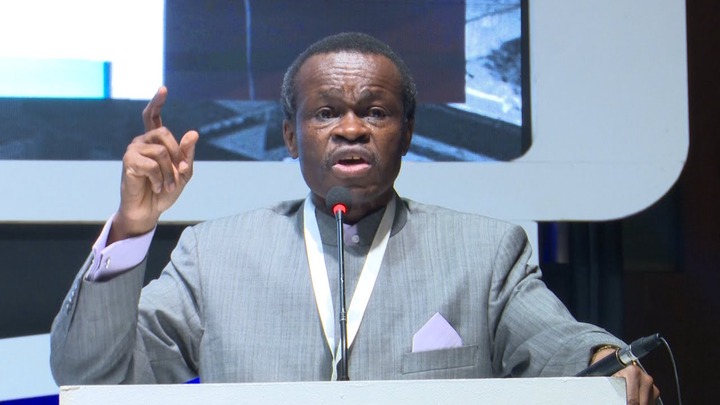 Of all the cankers that worry the African continent, corruption is the most rotten. Fighting against corruption in Africa has over the years become riskier that engaging another country in open battle. Anti corruption advocates get dropped like flies by unknown assailants and the corrupt walk free. It has therefore become a very uninviting field to engage in hence a limited number of anti corruption advocates. However, there are still men and women who are bold enough to go after corrupt regimes like their lives depend on it and one of such man is Patrick Lock Otieno Lumumba.
Born on the 17th of July in 1962 to Kenyan parents, Lumuba earned his LL.B and LL.M degrees from the University of Nairobi. His LL.M thesis; "National Security and Fundamental Human Rights" has since become an educational piece and has been studied by students across Africa. He also holds PhD in Laws of the Sea from the University of Ghent in Belgium. Lumumba who is a stout Pan Africanist, has delivered some of the most soul evoking Pan African speeches.
He is the Director of Kenya Anti-Corruption Commission. Patrick Lock Otieno Lumumba has traveled the length and breadth of Africa, delivering speeches on Pan Africanism and anti-corruption in Africa. He is considered the most feared lawyer not only in Kenya but also in most African countries.