Angry mob chases taxi driver in another kidnap attempt at Takoradi.
For some years, the Western Region Capital of Sekondi-Takoradi has been in the news for various reasons.
One of the stories that got national attention is the kidnapping of four young girls by two Nigerian Nationals.
Just as residents in the Twin City are contemplating on how to avoid another kidnapping issue, a taxi driver has been apprehended in another attempt.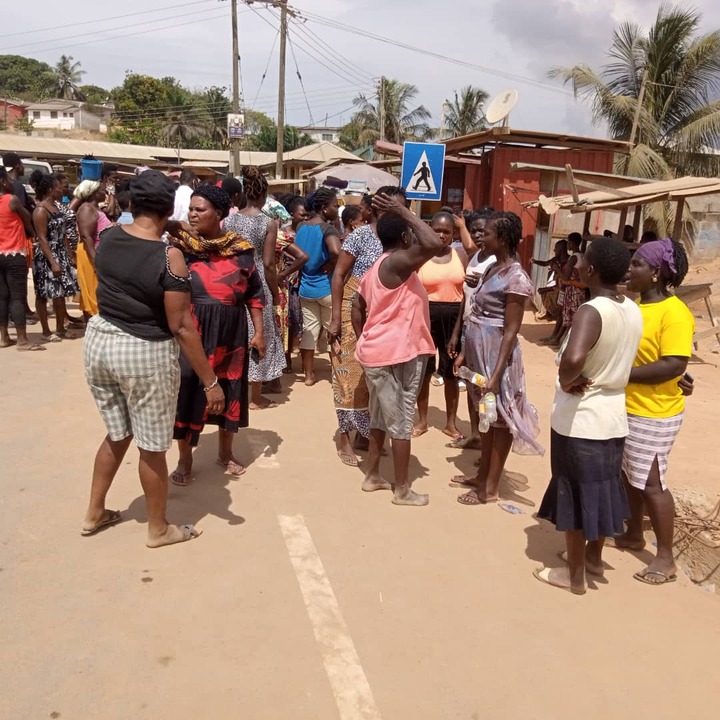 An angry mob from Diabene, a community in the Metropolis chased out the Taxi Driver after a woman in his car started shouting for help.
According to the angry residents, the woman was in the taxi from Accra to Takoradi main road when the driver suddenly diverted route and headed towards Diabene.
The woman who was scared for her life started to question the taxi driver on why he has suddenly diverted the route but the answer was not satisfactory.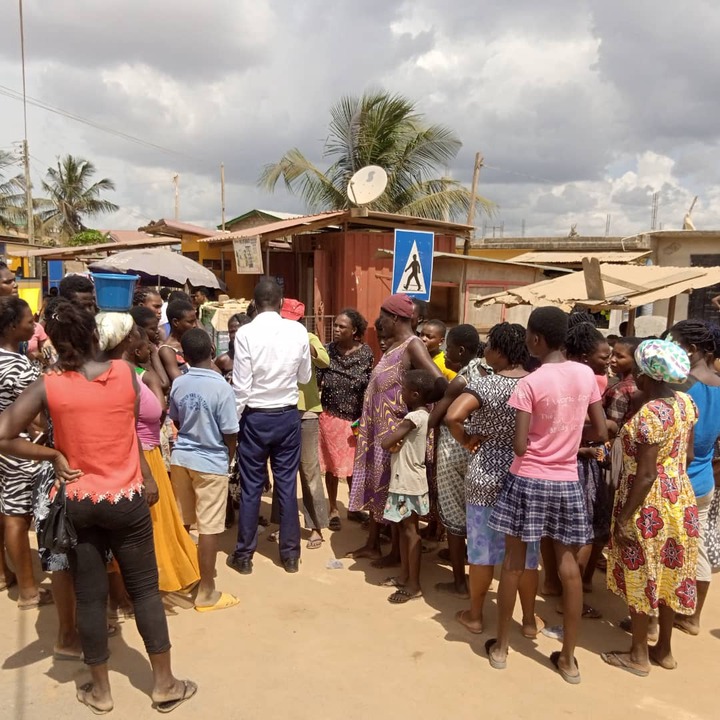 The driver's excuse, according to the residents was that the papers of his taxi had expired and wanted to swerve the police barrier which was placed on the main road.
At Diabene, the Woman could not hold it and started hitting the speeding taxi for assistance. The residents detected that there was something wrong with the taxi and decided to chase the driver with a tricycle.
After some minutes of hot chase, the driver was apprehended and subjected to severe beatings. It took the intervention of personal from the Western Region Police Command before he was saved.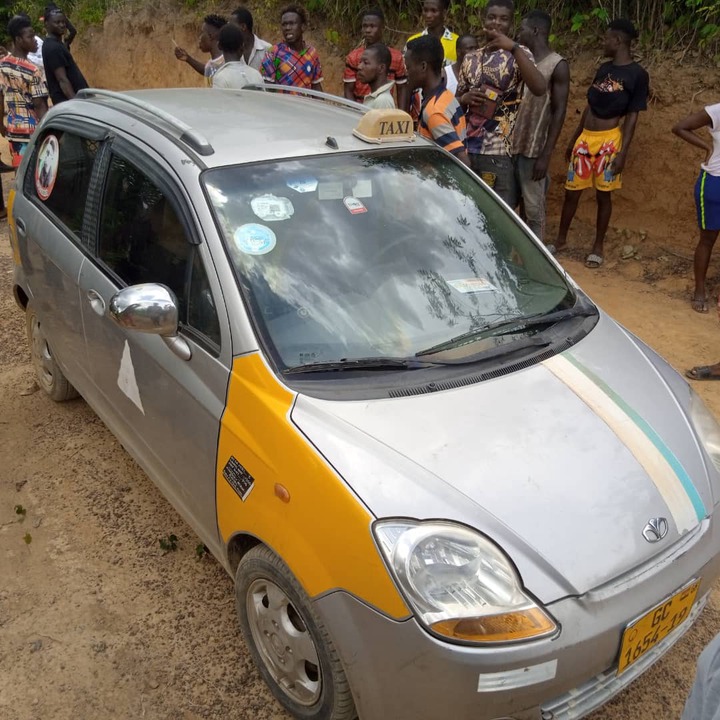 According to the resident, they believe the taxi driver was trying to kidnap the woman. When reporters arrived at the scene, the Taxi with registration number GC 1654-19 was captured and parked in the community.
Eventually, he alighted the woman along the way and went into hiding. He was however apprehended by the angry mob.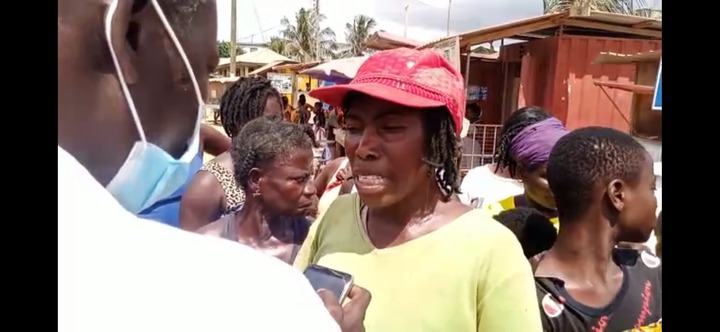 "I was on my farm when I saw the taxi arrived at a top speed. Initially, I thought it was the owner of the nearby house. He stood there for some time and left. After a few minutes, some angry mob in a tricycle also arrived and asked where the taxi driver was. They started chasing him and I heard them shouting. They said the driver alighted the woman and decided to run for his life. So they were looking for him. They also alleged that he had kidnapped some people in his taxi". An eyewitness revealed.
The driver has been arrested by the police for further investigations.