Another police officer beaten to pulp at Assin Akomfodi.
Four Police Officers were invited from the Ashanti Region to Assin Akomfodi in the Central Region to arrest a notorious fraudster Idi who is popularly known as Money God. He is said to have defrauded one Richard Nketsia in the same area and since he (Money God) is untouchable, Richard reported the case to the Police.
Four Police officers stormed the community. They went to the house of Idi for the arrest but fortunately met him on the way. Idi in an attempt to resist arrest called his 'boys' to the scene. But the Police officers had already arrested his wife who is also perceived to be an accomplice to the fraud business. However, the mob came with sticks and other items to teach the police officers a lesson.
Unfortunately, three of the officers bolted and one of them who is a detective sergeant with the name, Awim Asante was left behind. The mob subjected him to severe beatings. He is currently in critical condition. According to a report on Angel FM news hosted by Kojo Dickson on the evening of Sunday, June 20, 2021, the affected police officer is currently at the Komfo Anokye Teaching Hospital receiving treatment. This was after the St Francis Hospital in the area was unable to contain his wounds.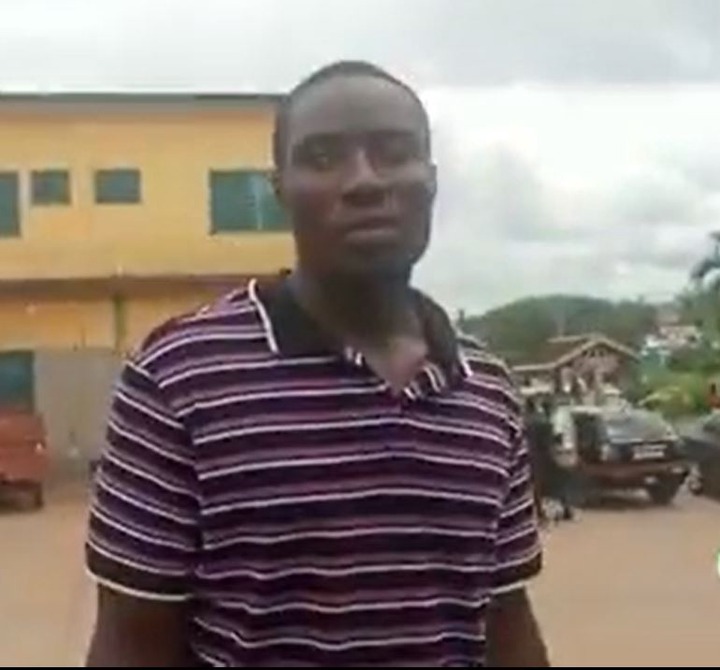 One of the affected police officers
"Reinforcement was called and that saved the situation. The mob was poised in killing this police officer. It was through the making of the Lord that the reinforcement came on time. But when the mob bolted after seeing the reinforcement and none of them were arrested. The police officers were not in uniforms and that could have compounded the situation". Angel news reporter Shadrack Owusu Asante indicated. The sad news is coming a few days after armed robbers shot and killed another police officer in a robbery incident.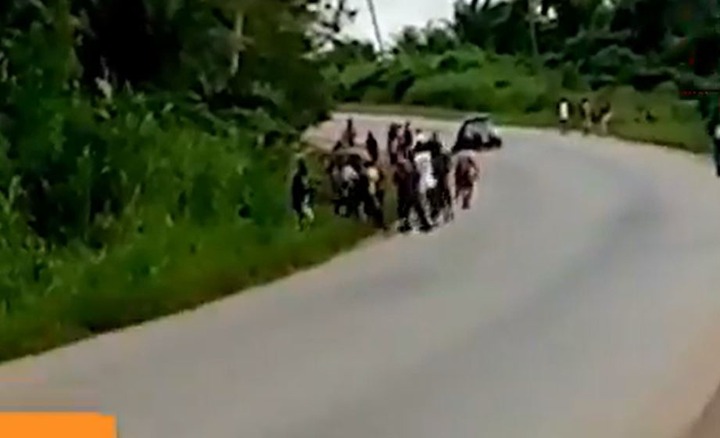 The scene where the police officer was beaten
This is not the first time civilians are attacking security officers. It would be recalled Major Maxwell Mahama was gruesomely murdered at Danyira Obuasi in a similar circumstance. Mob justice has widely been condemned and residents must not take matters into their hands when there are issues. This particular police officer could have died if not for the timely intervention of the reinforcement team. The Police on the other hand must also be cautious when going for arrest at any location. They must be identified in their uniforms to make their presence official. This will prevent people from molesting them.