Bridget Otoo: Nana Addo, we are waiting for the water time table alongside the dumsor table.
Bridget Otoo a Ghanaian freelance journalist, media personality and public relations officer. She is also an advocator for women empowerment as well as -lgbtq+ community in Ghana. She is known for her support for the National Democratic Congress, NDC and the former president, John Mahama.
During the Independence Day celebrations, she trending all over the internet because of her comments on the president, Nana Addo's Independence Day tweet. She questioned the president on his tweet concerning the independence of Ghana. She was bashed by many people, as they perceived her questioning to be disrespectful.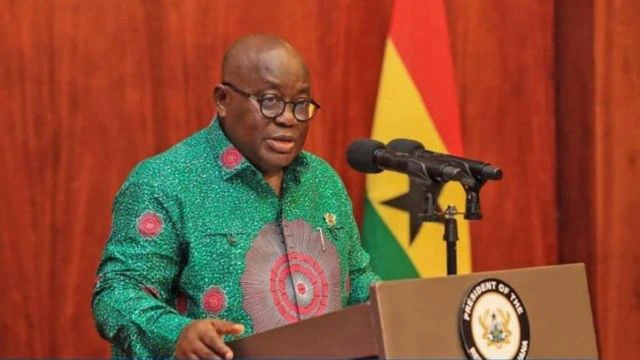 Today, she has sent another request to the president, in reaction to the Dumsor time table, yet to be released. She post on her Twitter page that, the president should add a time table for the distribution of the water to the Dumsor table.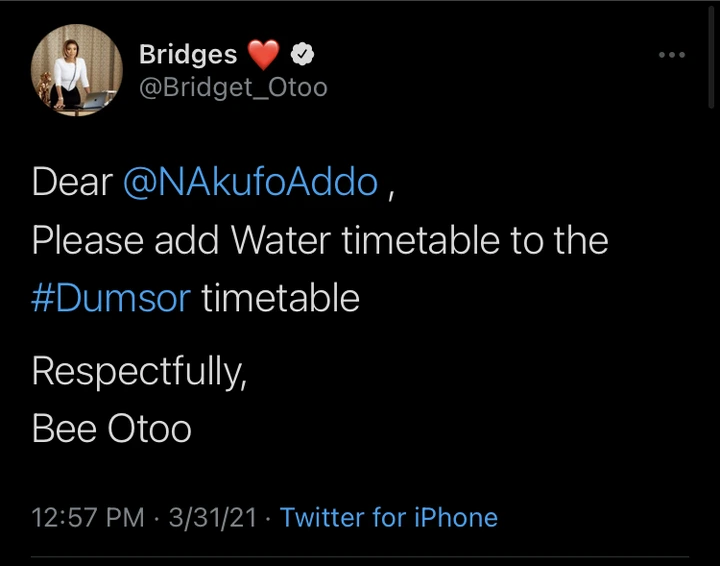 Her tweet has gotten a lot of reactions, where some people asked her, whether is it the president, who sits at the Ghanaian water company? Other also shared their problems that, they are currently facing water crisis in their communities.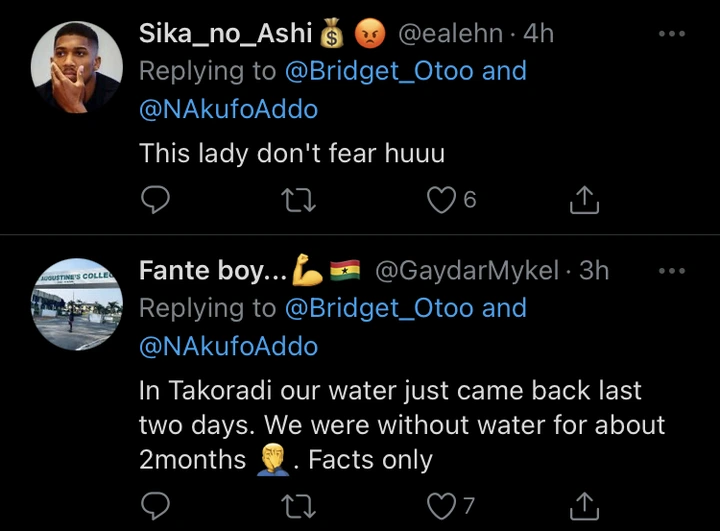 What do you think of Bridget Otoo's request to the president, it is disrespectful as some people see it? Let's hear from you in the comments below.
Follow, like and share GhanaNsem for more exclusives.