Businessman Dr Kofi Amoah promises GHc25k for Ghanaian girl who crawls 2km to school.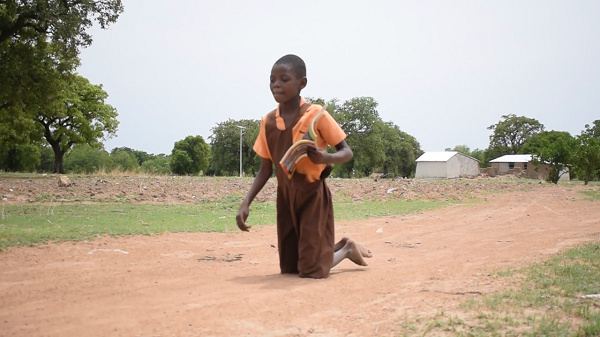 Popular Ghanaian business mogul and philanthropist, Dr Kofi Amoah, has promised to give a whopping GHc25,000 to a girl whose story was earlier published.
In the publication, it was indicated that the schoolgirl named Agnes Mba is a class one pupil at Dasabligo Primary School in Nabdam District in the Upper East Region.
It was reported that Mba was not born originally disabled but she lost the effective use of her lower limbs at the age of three months, which delayed her enrolment in school.
How Kofi Amoah saw the story
One of the leaders of the Fix The Country movement on Twitter, Kalyjay shared screenshots of the story on his handle, seeking financial support for the young girl with the hashtag #HelpAgnesNow
Not long after, Dr Kofi Amoah retweeted the post with the comment that he would love to help Agnes Mba because of her exemplary perseverance.
"@gyaigyimii please see me for my GHS 25,000 donation to help assist Agnes, a light of hope for shining a path for the hope of all. God bless you Agnes, your perseverance must affect and infect all of us to do better!"
he said.