Check Out Akon's Car Collection Right Now.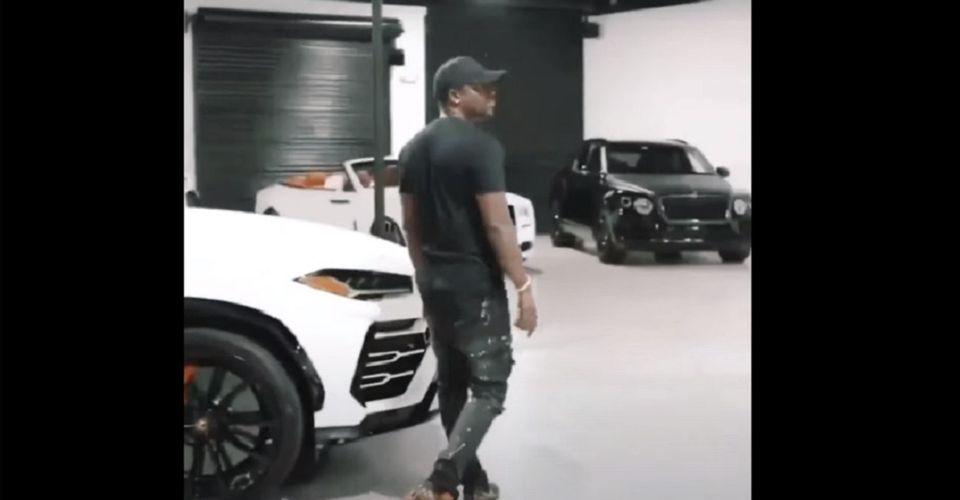 When it comes to putting the rubber-to-the-road, we all love to be in a car that suits our color preference, and Akon is no exception. With a car collection of all-white cars, the star has shown us just how much he loves the color.
Renowned for singles such as Right now, Lonely and Freedom, and countless more, Akon is the only solo artist to ever be in first and second place on the Billboard Hot 100 charts multiple times simultaneously and has earned the crown as the Senegalese-American RnB King.
With several platinum singles under his belt, Akon's songs have been heard on all corners of the earth, most of which were also turned into ringtones. The star has collaborated with big names like Michael Jackson, Snoop Dogg, and David Guetta, just to name a few.
Besides his fabulous music and acting career, Akon is a multi-million dollar entrepreneur who has his own Gold mine in South Africa and has also invested ominously into the Metro Atlanta Real Estate business.
As a result, the star is worth about $80 million, which includes the stars' numerous homes, along with his famous 4000 Square foot mansion. Nicknamed "Heaven Estate", the famous mansion comes in all-white paint and furniture. The star also has a fleet of fast rides, all in his favorite color.
Akon loves these sports cars that never hold back on horsepower and all-white good looks.
Akon Drives A Spyker C8 Aileron
The Spyker C8 Aileron is one of Akon's favorite cars, and not only because of the color. The star first showed off his Spyker C8 after it was customized, from the inside and out in 2012. While it may seem too over-the-top to customize a car that's worth $200,000, Akon clearly wanted something that would be unique just to him, and he got just that.
Akon's customized Spyker C8 now sits on exclusive Savini Centerlocks, which measure at 20 inches, along with a custom yellow paint. He also got the entire interior customized in a solid yellow color, conceivably to match the wheels.
Originally created by Dutch automaker Spyker, the C8 bears a shining emblem on the grill, which immediately distinguishes it from other coupe models. In regards to power, the Spyker C8 is equipped with a 4.2-liter supercharged V8 engine that can generate up to 525 horsepower. With a strong engine like that, the Spyker C8 Aileron can reach speeds of up to 300 km/h. When you consider its appearance, speed, and valor, the Spyker C8 may make an excellent "Spy car" after all.
Akon Owns A Lamborghini Murcielago Roadster
One of the most preferred vehicles in the celebrity world is a Lamborghini. Most of this has to do with the vehicle's stunning appearance, aerodynamics, and of course, speed. Akon is a proud owner of a Lamborghini Murcielago Roadster.
As you would expect, the Akon's Murcielago Roadster has an all-white exterior. The interior, however, is covered in a bright red color. Besides the red interior, the double passenger's sitter car has a spacious cabin, which allows you to look outside the car without a hassle.
So far, we have learned that Akon prefers the white color on the outside of the car, which can very easily outshine any other car.
The Lamborghini Murcielago Roadster features a V8 Engine, which can produce up to 632 hp, and the car can go from 0 to 62 mph in about 3.8 seconds. This is definitely a car that will spice up your garage your interest in fast cars, and your driving experience.
Akon's Favorite Car: The Ferrari 458 Italia
The Ferrari 458 Italia is another pronounced vehicle, especially in terms of muscle, swiftness, and in Akon's case, a white tone.
This is another one of the star's favorite vehicles, and he is mostly seen driving around in it. Like most cars in his collection, Akon got his Ferrari 458 customized.
Power-wise, the Ferrari 458 comes with a 4.5-liter equipped V8 engine that can produce up to 570 horsepower. The Ferrari 458 has a top speed of 202mph and can accelerate from 0 to 62mph in roughly 3.4 seconds.
Largely, this is a car that you will enjoy driving, and it's certainly worth the investment, with returns in attractiveness, tech features, and many more.
Akon Loves His Porsche Panamera
Last but not least, the Akon has a customized Porsche Panamera and is the only Porsche in the star's garage, and anywhere else, really.
Build by Exclusive Motoring Company in Miami, the 4-seat Porsche Panamera is known for its special black and white Savin wheels, which separates it from the fleet. The star also has the Porsche Panamera customized.
The Porsche Panamera gets its power from a roaring V8 engine and has a top speed that allows the car to accelerate from 0 to 60mph in only 3.5 seconds. Unlike most cars, the Panamera also comes with a three-mode suspension.