Despite's millionaire friend "Double D" advises the youth to hustle in Ghana rather than travelling outside – (Video).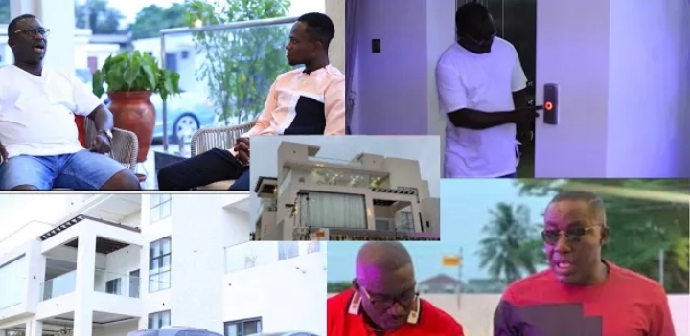 Accomplished businessman and CEO of Dansafriy Company Ltd, Mr. Derek Danso Afriyie, popularly known as Double D has shared an inspiring story on his humble beginning to greatness.
Speaking in an interview with Sammy Kay on the Go online show, the close pal of Dr. Osei Kwame Despite and Dr. Ernest Ofori revealed that he was not born with a silver spoon in his mouth but he was able to build from scratch to make it to the top.
Sounding very spiritual and his immense belief in God, Double D indicated that it is not too late to start anything from scratch and also there is nothing too impossible for God to do in the lives of any individual.
He advised the youth to be hardworking and dedicated in whatever they find themselves doing if they want to attain success.
Based on his experiences and exposure, be also besieged the youth in Ghana that it is better to hustle in Ghana rather than hustling to seek greener pastures from a foreign land.
Watch video below: