I Refused To Be A Poodle – Martin Amidu Tells Akufo-Addo.
The Special Prosecutor, Martin Amidu, says President Nana Akufo-Addo was under the illusion that he (Amidu) he would be a docile holder of the anti-graft office.
According to him, the President's reactions when he submitted his report on the Agyapa Royalties deal corruption and anti-corruption risk assessment conveyed the president's impression.
He said far from being the independent office holder he was promised, his hands were tied two weeks ago, as there was an attempt to tie his hands when he submitted his report.
"The one condition upon which I accepted to be nominated as the Special Prosecutor when you invited me to your office on 10th January 2018 was your firm promise to me that you will respect and ensure same by your government for my independence and freedom of action as Special Prosecutor.
"Several things have happened since then. But your reaction to my letter with reference number… dated 16th October 2020, which was delivered to you on 19th October 2020, conveying to you the conclusion and observation of the analysis of the risk of corruption and anti-corruption assessment of the Agyapa Royalties transaction convinces me beyond every reasonable doubt that you had laboured under the mistaken belief that I could not hold the Office of the Special Prosecutor as your poodle," he said in a letter addressed to the President.
Below is the full statement: 
Download (PDF, Unknown)
Martin Amidu, a resigned Attorney General in the erstwhile Mills administration, was hailed as a plus for the government's fight against corruption by anti-graft CSOs.
He had single-handedly taken on shady government deals in the past, including the 51 million cedis paid to businessman Woyome, and Waterville holdings.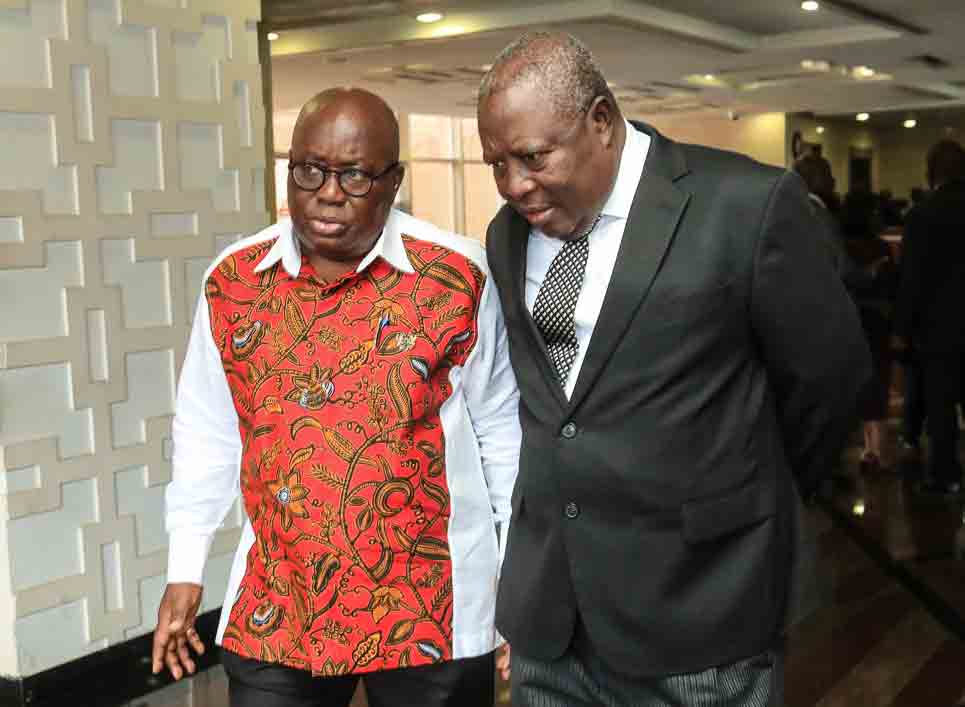 It was a fight that got him the moniker, 'Citizen vigilante' as his cases before the Supreme Court compelled the government to chase Woyome and beneficiaries of other shady deals.
When he was appointed on February 20, 2018, many hoped that his office would become the government's biggest arsenal against corruption. But it never was.
Amidu had complained about the lack of logistics, office space, and personnel to champion his cause.
Last year, his office was allocated 180 million cedis as the war chest for the fight against corruption.
But Mr Amidu had in the past indicated that only GHc 3 million was released.
It appeared to be a drop in the ocean as nothing more than epistles came from the Special Prosecutor's office.
Several corruption cases before him including that of the sacked Public Procurement Authority, the galamsey bribery scandal against a presidential staffer, Charles Bissue and the Airbus scandal but had been gathering dust as he failed to provide updates.
Many, particularly government appointees,  accused him of failing to make good use of the government's goodwill.
But in what could be described as the final of his epistles while in office, Mr. Amidu claimed the government had other ideas rather than his independence to work.
" The reaction I received for daring to produce the Agyapa Royalties Limited Transactions anti-corruption report convinces me beyond any reasonable doubt that I was not intended to exercise any independence as the Special Prosecutor in the
prevention, investigation, prosecution, and recovery of assets of corruption. My position as the Special Prosecutor has consequently become clearly untenable."