Kaaka's murder: Suspects not my bodyguards – Ejura MCE.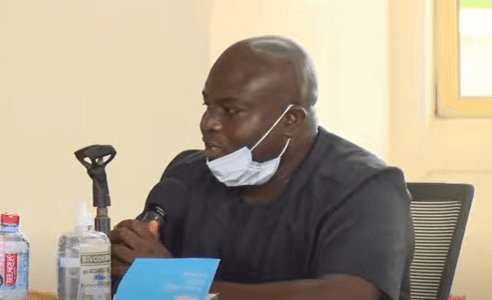 The Municipal Chief Executive for Ejura in the Ashanti region Mohammed Salisu Bamba has denied reports that two out of the three individuals arrested in connection with the killing of Ibrahim Kaaka are his bodyguards.
When asked if the suspects were his bodyguards by the three-member committee probing the killings in Ejura, he retorted: "Not at all. They are our polling station executives. My house is such that anytime any political figure comes to the area, a lot of people come to the house and everybody knows that".
The MCE who appeared before the Committee Thursday also confirmed that Kaaka is a known member of the ruling party who attends party meetings and events.
So far three people including the brother of the Kaaka have been picked up in connection with the murder.
Meanwhile, the Ghana Armed Forces has revealed that its personnel did not intend to kill protesters during the riots at Ejura but only responded after some armed protesters fired at the military officers.
The General Officer Commanding of the Central Command, Brigadier General Joseph Aphour speaking to members of the ministerial committee probing the Ejura riots and violence said his men fired back after verbal warnings to the demonstrators, and several warning shots were ignored by the protesters.
"When we got to the general area of the cemetery, and they [protesters] started issuing warning threats to the police and military team, we started giving verbal warnings, which we do in the military, but they didn't listen".
"So, we fired warning shots, and we realised that some shots were also fired from the crowd. At that stage, it was becoming too bad for civilians to be firing at the security personnel."
"I think the commander, at that stage, then had to use minimum force by ordering his personnel to begin firing at those who were firing from the crowd to maim them…After our fire, we didn't have instant deaths. They were evacuated to the hospital, where we later heard two died. But, at the instant of our fire, the crowd withdrew and everything came under our control."
The Minister for the Interior, Mr Ambrose Dery, under the instruction of President Nana Addo Dankwa Akufo-Addo, appointed the three-member committee on Thursday, 1 July 2021, to probe the circumstances that led to the shooting of two civilians by military personnel during a demonstration by angry youth of Ejura, following the murder of Ibrahim Mohammed aka 'Kaaka', a social media activist.