Newspaper headline; Tuesday, 14th April, 2021.
Daily Graphic
*$80M Steel plant opens – Biggest in West Africa, to create 2,000 jobs
*Dialogue on illegal mining opens today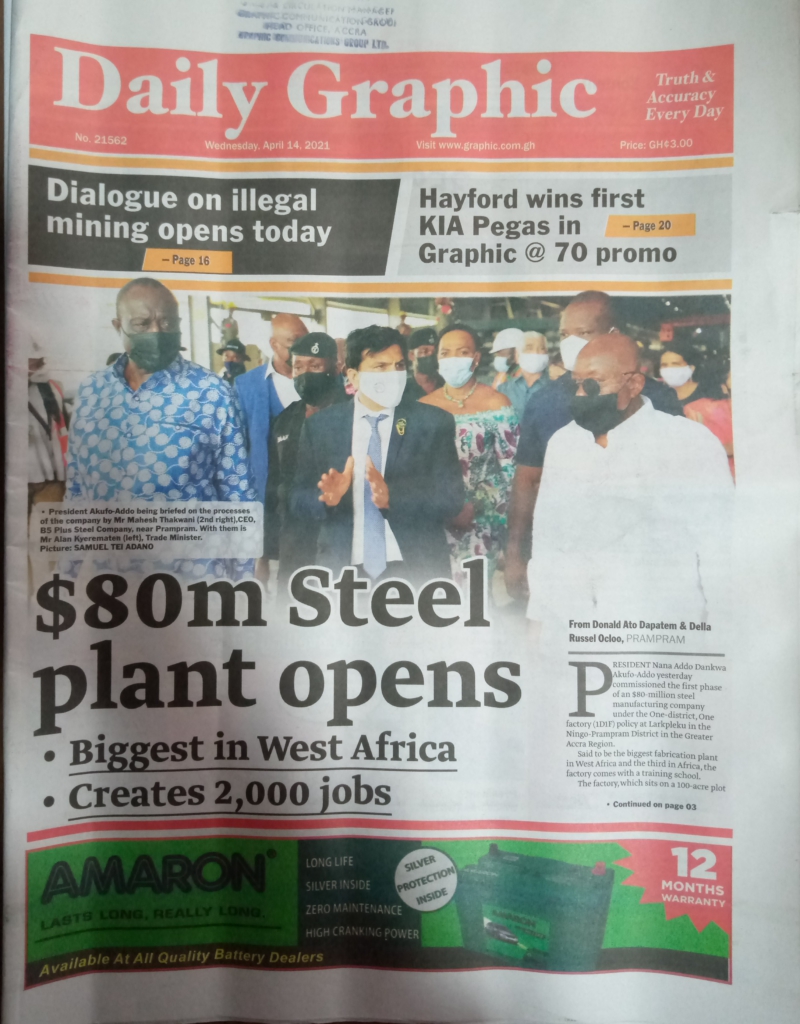 Daily Guide
*Coup plotters 'cry' over soldiers in court.
*2020 election effectively organised – EU
*Nana commissions B5 plus 1D1F Steel plant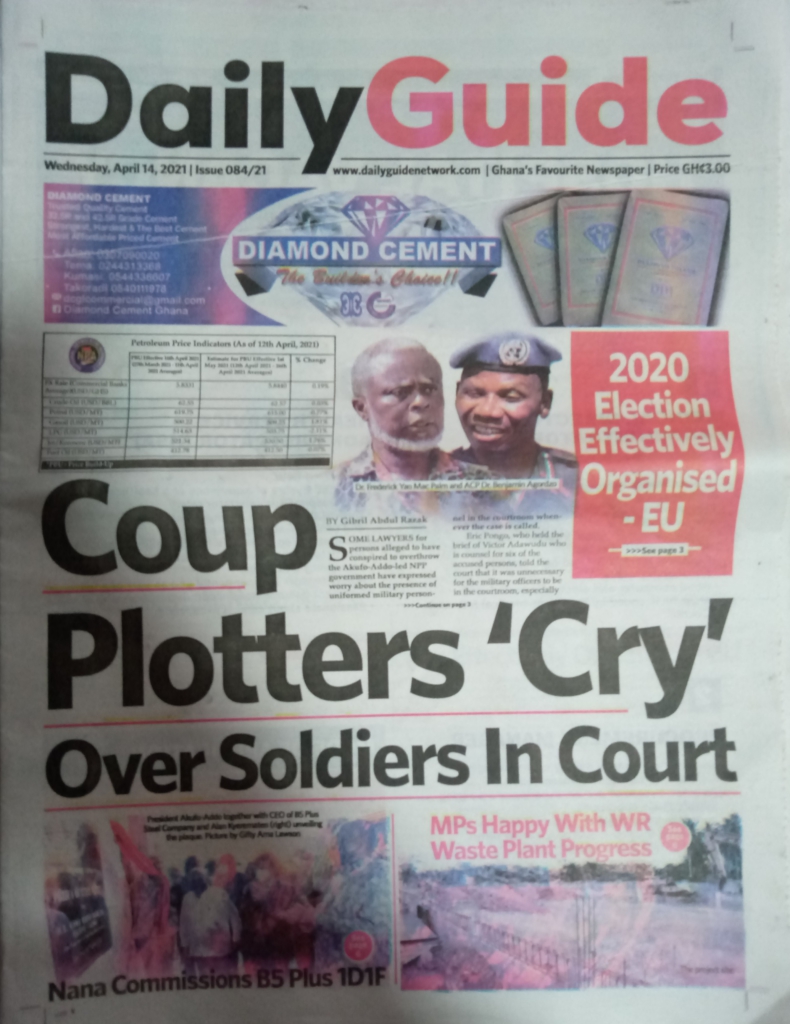 The Daily Statesman
*$80M 1D1F Steel plant starts operation
*Bawumia charges Muslims to observe Covid-19 protocols in Ramadan
*Ghana not downgraded to lower income status – Seth Terkper denies media reports
The Accra Times
*God called me to serve – From my home-land here in Sambo – Bagbin reveals
*MPs commend Zoomlion – As they storm Western Region to access sanitation situation.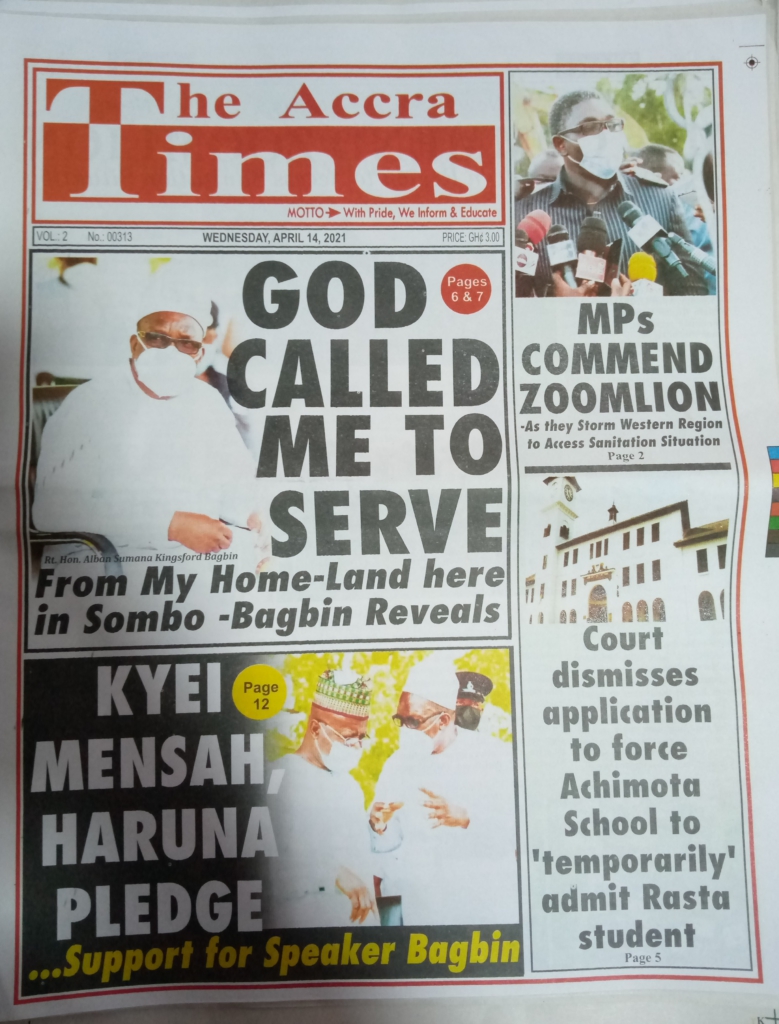 The Custodian
*Ghana's industrial drive on course – As Akufo-Addo commissions $80m steel plant under 1D1F
*'Borla' levy will help manage landfill sites
Republic Press
*Confusion rocks Energy Sector? – GRIDCo, BUI on collision course
-Red flags fly at ECG
-NPP, NDC clash over dumsor tag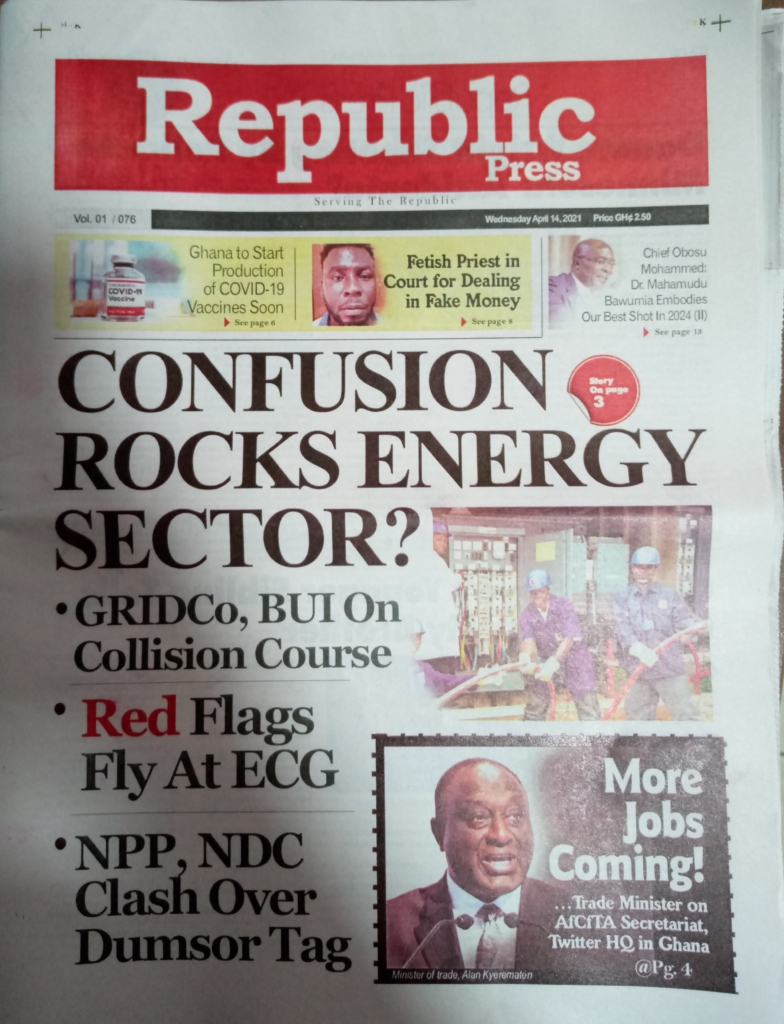 The Finder
*1D1F : Phase 1 of $80M steel plant opens – President touts industrialisation agenda
*ECG workers want MD sacked over mismanagement
*Acquire permit before constructing houses – Amoako Atta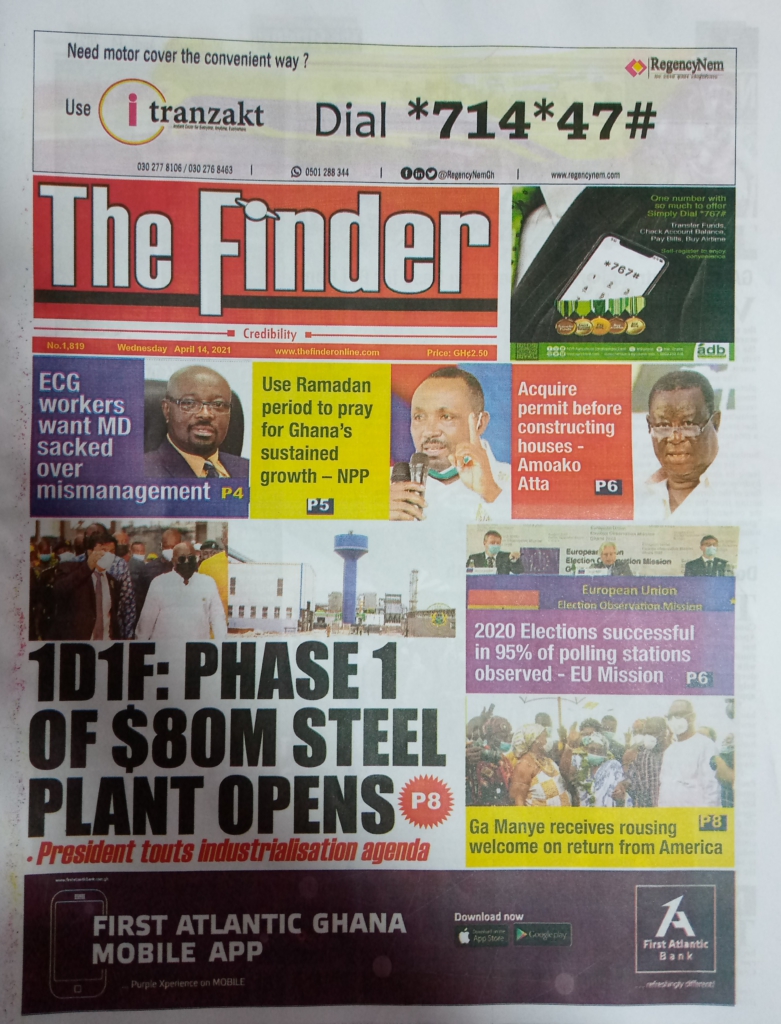 .