Newspaper headlines: Thursday, April 8, 2021.
Daily Graphic
*Traders flow onto pavements–Graphic road, CMB enclave worst affected.
*School children left stranded without classrooms.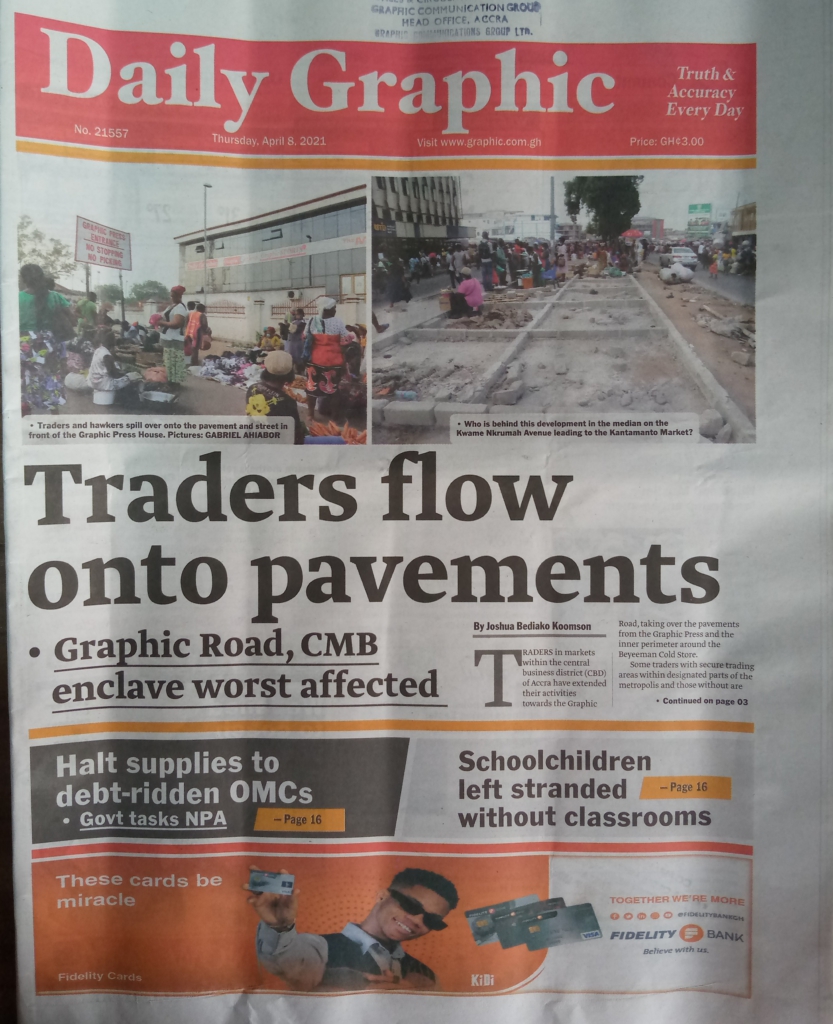 The Meridian
*NLA hits back at GLOA! — Describes allegations as baseless and lacks merit.
*Nana-Addo breaks ground for GH₵ 5m 'Ghana Award House'
B&FT
*BOG investigating money transfer breaches among banks, others–offenders to be saunctioned.
*Interoperability platform records 568% surge in pandemic year.
*Obsolete infrastructure, weak revenue collection to blame.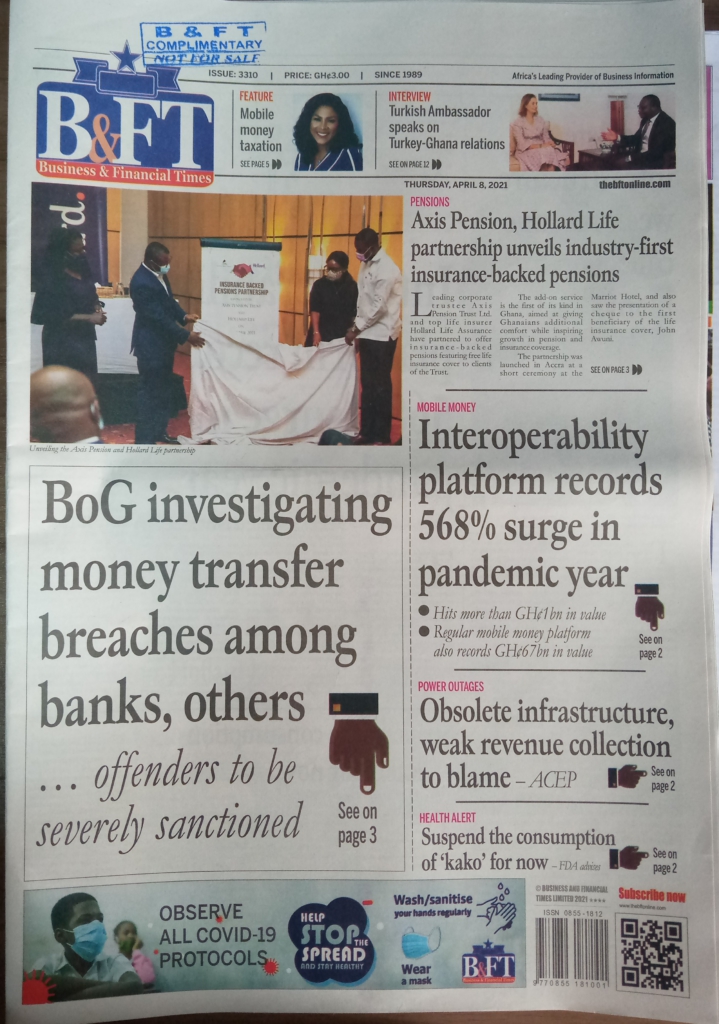 Business Finder
*NPA blocks illicit downstream activities–As Dr Bawumia launches digital fuel monitoring system.
*Ecobank makes giant strides.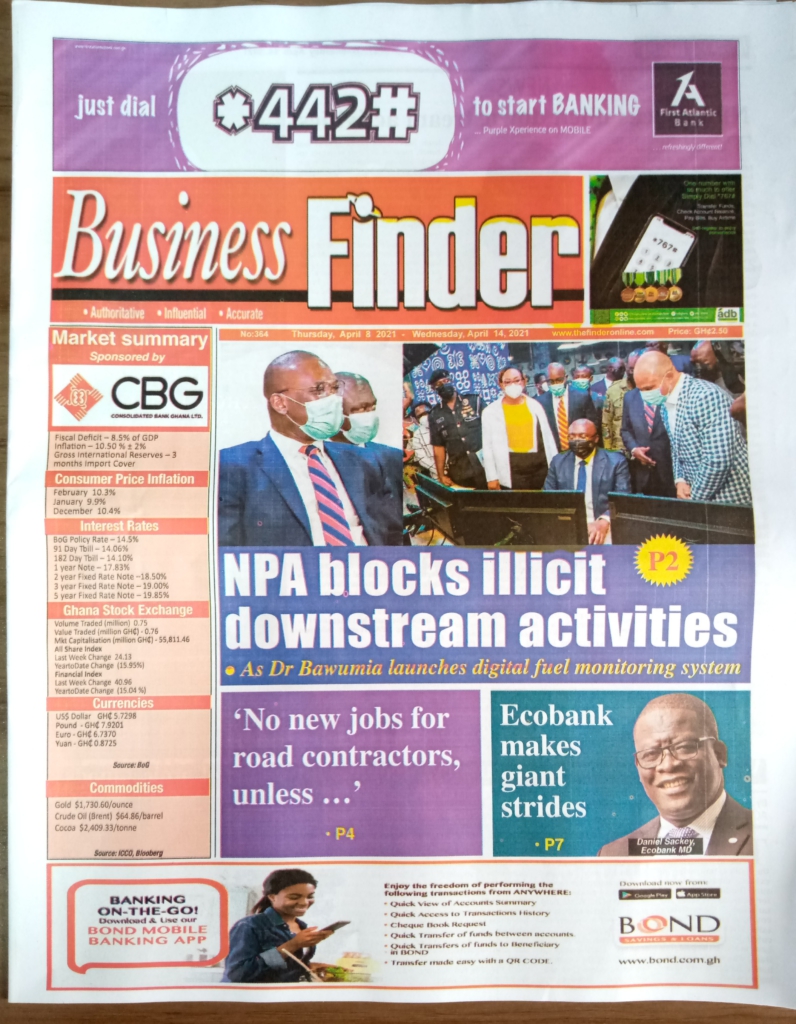 Daily Guide
*Mahama wants Ibrahim Bauxite back.
*Bawumia outdoors fuel monitoring system–NLA calls operatos' bluff.
*Fetish Priestess grabbed in Kasoa boys 'Killers' case.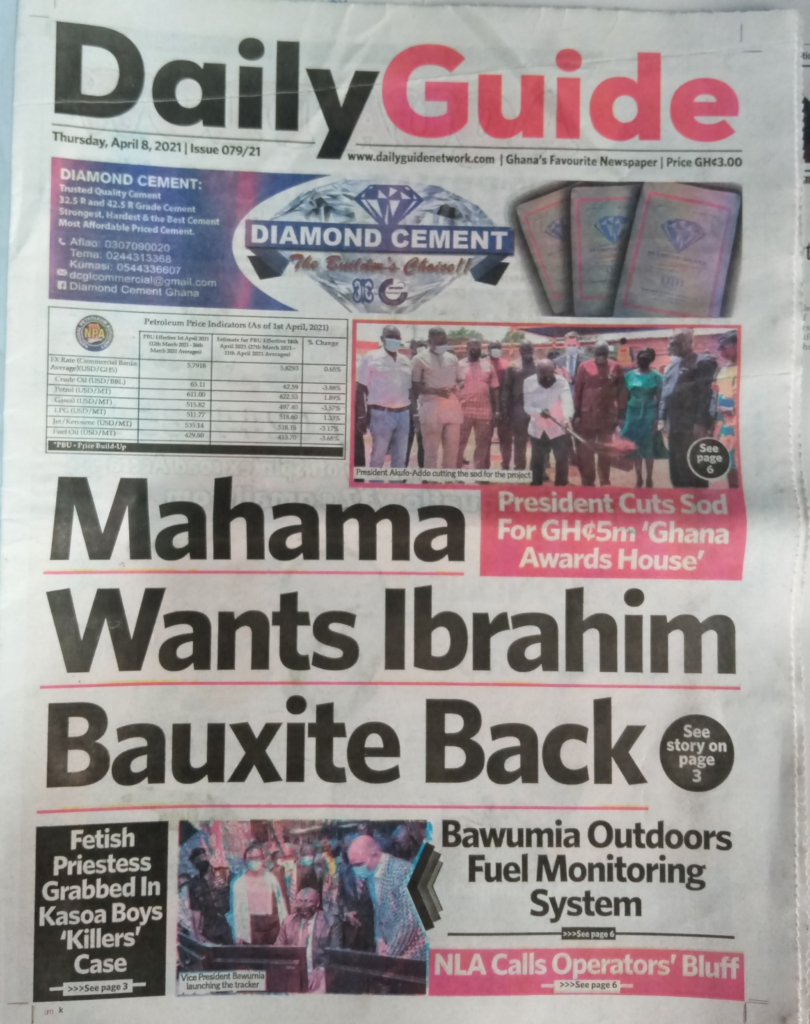 The Daily Statesman
*Digitization will ensure revenue accountability.
*GH₵ 5m 'Ghana Award House' project takes off.