NPP worked against me spiritually when I was President – John Mahama.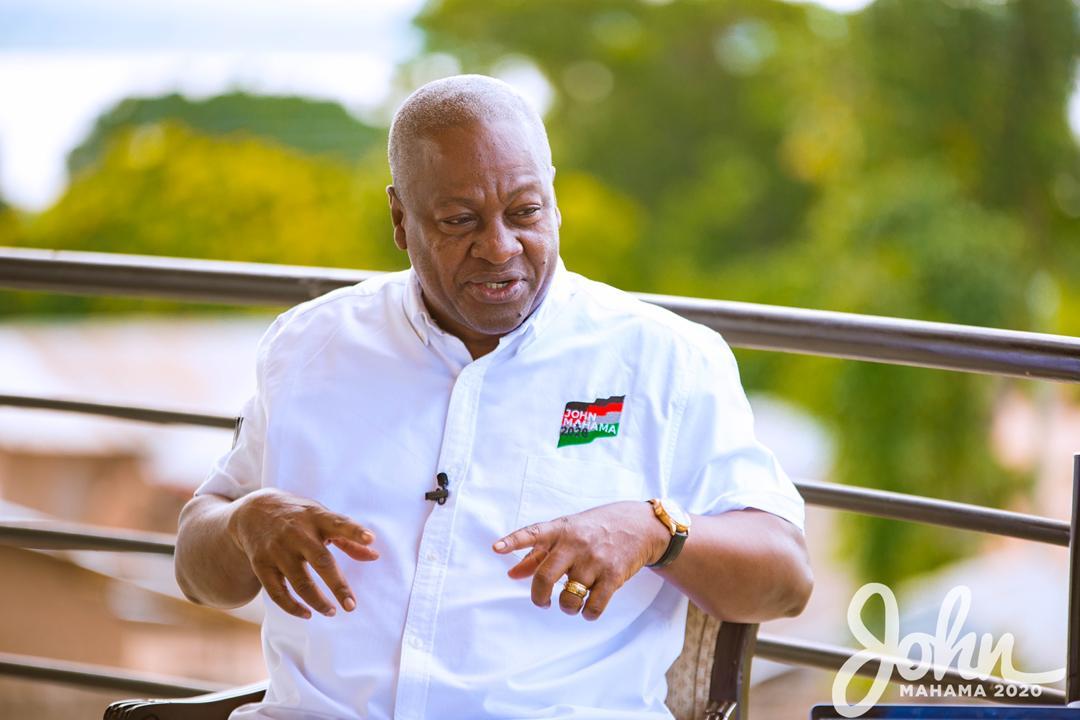 Former President John Dramani Mahama told Kofi Adoma Nwanwani in an exclusive interview in the run-up to the 2020 election, about how the then opposition New Patriotic Party (NPP) worked against him both physically and spiritually in 2016 when he was president. According to him, the spiritual effects of the attacks were so overwhelming that Ghanaians were blindfolded to the numerous projects he had undertaken over the years.
He was giving an account of how challenging it was for him when he was campaigning for a second term in 2016 on the back of infrastructure projects he executed to better the lives of the Ghanaian people. Strangely the attribution of his loss in 2016, to spirituality was elaborated as a key strategy that complemented the 'propaganda' the NPP deployed to berate him.
John Mahama argued that there is nothing but spiritual attacks that could explain why Ghanaians weren't pleased with his achievement.
"NPP worked against me both physically and spiritually. So much is left unexplained as to why Ghanaians never got pleased with what I did.
"Things do happen strangely. Spirituality, Ghanaians were blindfolded to what I have done. Nothing pleases anyone. I believe something was done by them [NPP], and it was spiritual."
Given this account by the former President, what possibly could be his attribution this time for the 2020 election? You may wonder why he still hasn't conceded defeat even after the Supreme Court Ruling.
And yet, the party's grassroot and cadres are demanding accountability of its leadership for the 2020 election. Unanswered questions amid curiosity of what went wrong in the 'fine' opportunity the NDC anticipated to reclaim power, is simply what had caused the seeming rift in the party.
It would be right for John Mahama to brace the odds and speak about it so they close the chapter on 2020 election and reconcile for 2024 election. But then, what will be his defense this time, same as 2016?