Popular Ghanaian musician, his wife and two children involved in a gory accident on Nkawkaw road
Ghanaian musician Aboatea Kwasi and his wife and kids have reportedly involved in a car crush traveling their way back from his sister's funeral.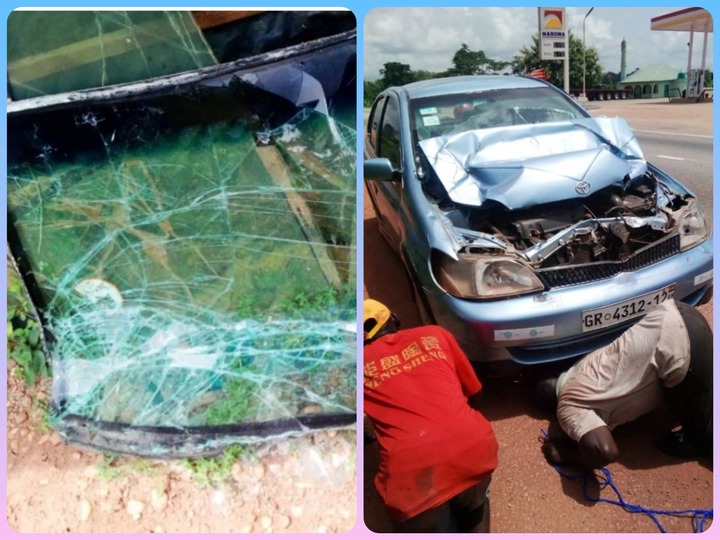 Information reaching out reveals that Ghanaian musician Aboatea Kwasi and his family have involved in a car accident.
The accident is reported to have occurred at Adensua, a suburb closer to Nkawkaw in the Eastern Region when the musician and his family were returning from a funeral ceremony of his sister.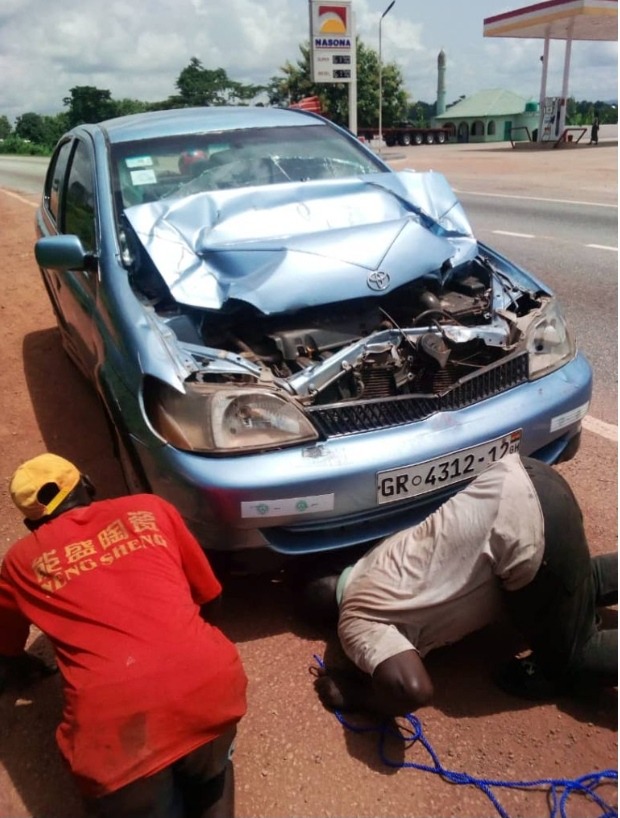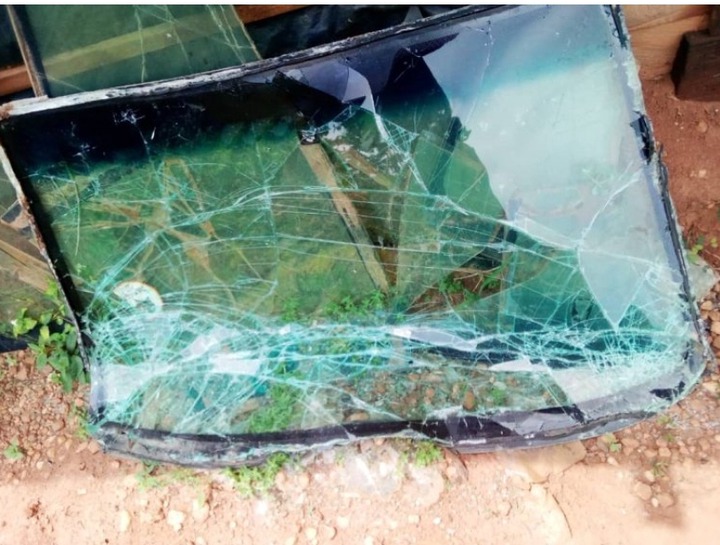 They sustained little bruises following the car crush but all the family members including the children survived the accident.
We just have to thank God for the life of the musician and his family because not everyone involves in such an accident and survives.
Confirming the accident to popular news blog, news hunter magazine, the musician who is still preparing his latest song to be released to his fans stated that he and his family and doing well after the car crush and he is back on his feet for good music.