They are a hypocrites and I don't want to be involved- 'disappointed' Sammy Gyamfi declares.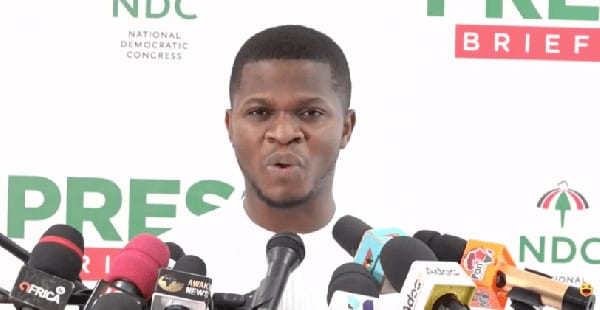 Sammy Gyamfi is disappointed and angry about people he has referred to as hypocrites. Hypocrites from Sammy Gyamfi's point of view are becoming too interested in his affairs and this surprises him a lot.
Ridicule and public criticism seems to be a tag on Sammy Gyamfi. Sammy Gyamfi is silenced each time he tries to speak out what he has in mind.
Sammy Gyamfi has been a very good and vibrant leader for the Ndc youth and has executed his plans and tasks so well that he stands as a threat to big parties like the Npp and many others. The new patriotic party especially has most of its members and officials attacking him all the time.
Sammy Gyamfi speaking today says most of our leaders are hypocrites. He claims they're not really interested in practicing what they preach and this is discouraging for the youth. They're hypocrites and I don't want to be involved with them in their lie-telling politics- Sammy Gyamfi angrily declared.
He says these politicians encourage the youth and the younger ones to stand up and oppose autocracy, bribery and corruption, as well as many other illegalities. But when you do what they preach like what he Sammy Gyamfi tries to do most of the time, he is called arrogant and all sort of names and they try to keep him mute.
But he is done with them and their intimidating lies. He further questioned that why will the Npp especially be so interested in spreading lies rather than being truthful and on the right path.