Ugandan man kills lion with bare hands – PHOTOS.
A man from East-central Africa, Uganda has fought and killed a lion that invaded his home.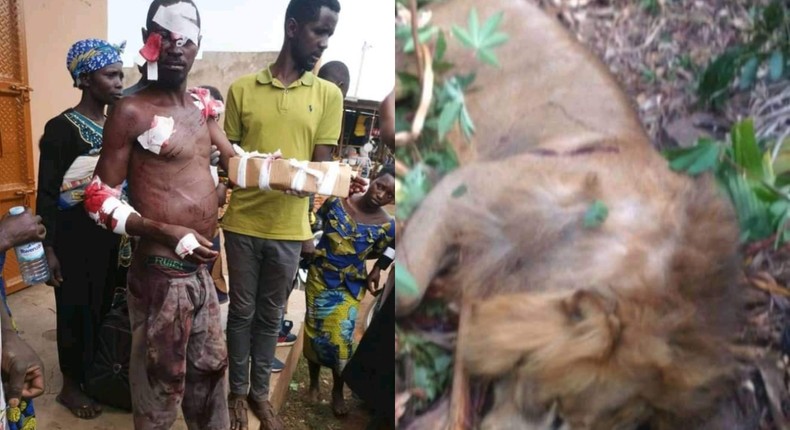 According to pictures trending on social media, the man is from the Eastern District of Uganda, Iganga.
The man met the lion while walking near his home, and unlike any other scared person, he decided to fight and kill it.
Although he succeeded in killing it, he survived with wounds that he is currently nursing.
"A man from CMS lganga district eastern Uganda is nursing wounds after fighting a lion he met near his home and killed it," a tweet by one @Rickykagino read.
See more reaction below;
A man from CMS l ganga district eastern Uganda is nursing wounds after fighting a 🦁 lion he met near his home and killed it pic.twitter.com/o8xv6gpvDO

— 🔴R.i.c.k.i.e✍🇺🇬 (@Rickykagino96) April 8, 2022
A man from CMS l ganga district eastern Uganda is nursing wounds after fighting a 🦁 lion he met near his home and killed it pic.twitter.com/o8xv6gpvDO

— 🔴R.i.c.k.i.e✍🇺🇬 (@Rickykagino96) April 8, 2022