"If it could be possible, let us take NDC, NPP out of this"- Kwesi Pratt Jnr.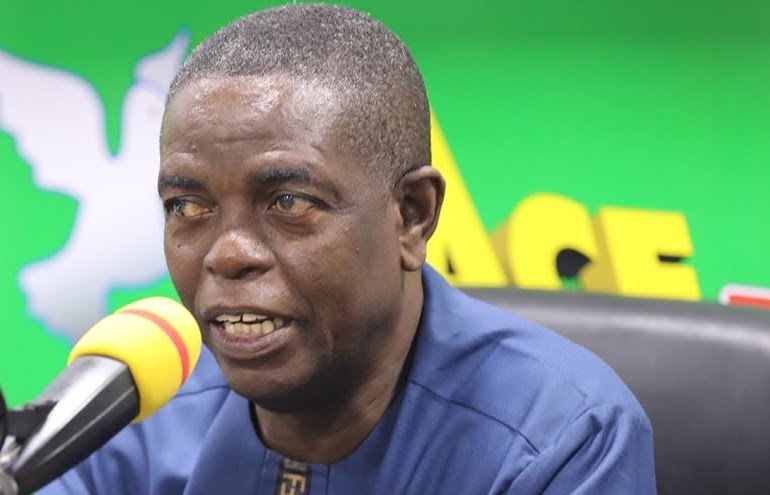 The managing editor for insight news paper, Kwesi Pratt Jnr has told Ghanaians that if it could possible, they should take NDC and NPP debate out of the free senior high school matter because it is a serous issue which needed to be discussed fairly in the country.
The veteran journalist speaking on peace FM morning show hosted by Kwame Sefa Kayi today, Tuesday, 8th June, 2021 stated that he have heard a lot of people saying that Government should stop the boarding school to reduce the cost of Free SHS but some people also thought that, the boarding school has helped to reduced tribalism in the country and he thinks its a good debate.
Kwesi Pratt Jnr speaking on the show stated that this is a serous issue Ghana need to discuss without politicizing it.
According to him, Ghana is in trouble on how to fund Free SHS because what finance minister has told the general public is dangerous and said borrowing cannot be the alternative to sustain Free SHS.
He stated that although people are saying we should use oil and gas to fund the Free SHS but he thought it cannot be the alternative for it because in 10 years to come, Ghana cannot relied on oil and gas because of invention of electric cars that is growing across the world.
Kwesi Pratt Jnr said that about 6 billion dollars of gold is being smuggled from the country every year according to research and if the government is able to stop the illegal smuggling of gold, it money alone can sustain the free SHS.
According to him, we have failed to protect our natural resources and we don't own a lot of businesses in the country and questioned that what do we have to show to the world as blessed country with natural resources?
He however stated that we have been ranked 6th in the world as gold mining country but what have we benefit from it as compared to other countries and if we don't shift our attention to that we can't sustain the free SHS.
He advised Ghanaians to take politics out of the issue and help Government to think deeply on what to do to sustain the free SHS for the future generations.
"We have to own our natural resources and explore it to sustain the Free SHS.
We want a better life for our children but we don't have textbooks for them and we have real problems in the schools.
Jesus Christ! For so many years after independence why should school children be living in an uncompleted school buildings?
If it could be possible let us take NDC, NPP out of this and free SHS started with day students but people are going to extent to say that people are against it and it must stop" he added on the show.