The wee hours of yesterday saw a trending video of two gays tying the knot. One of them identified as Cosmos was believed to be a Ghanaian while the other was expected to be a German national The wedding was believed to had taken place outside Ghana.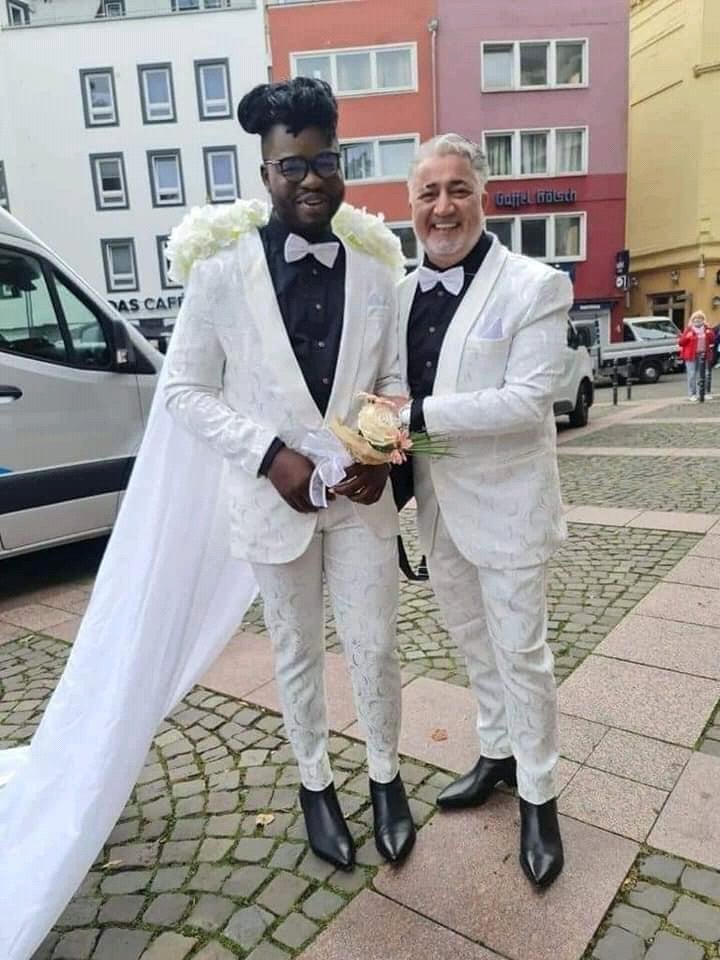 The video has since been trending on social media with many people condemning the act. A few others have however called for tolerance and respect for human rights.
Per the video intercepted by CitizenOne, it was clear the Ghanaian will be performing the female role in the marriage. He wore long white robe with nice hairdo to match. In other pictures that surfaced online, Cosmos was in African wear designed in half feminine half masculine fashion. The wedding was heavily attended by their gay friends and family who took turns to take pictures with the newly wedded couple.
Attendees to the wedding sprayed money on the new couple as they danced their way to their new home. The couple was allegedly gifted a pink limousine car from the gay community as a sign of love and support. Other details suggest that they will be moving to their new house in Germany.
Ghana is one country that is seriously fighting the LGBTQI community. According to the anti LGBTQI campaigners, the practice was a mental health condition and those involved needed both psychological and medical care. A bill has already been laid before parliament to criminalise the act. The Promotion of Proper Human Sexual Rights and Ghanaian Family Values Bill seeks to sentence culprits into a prison term between 3 and 10 years.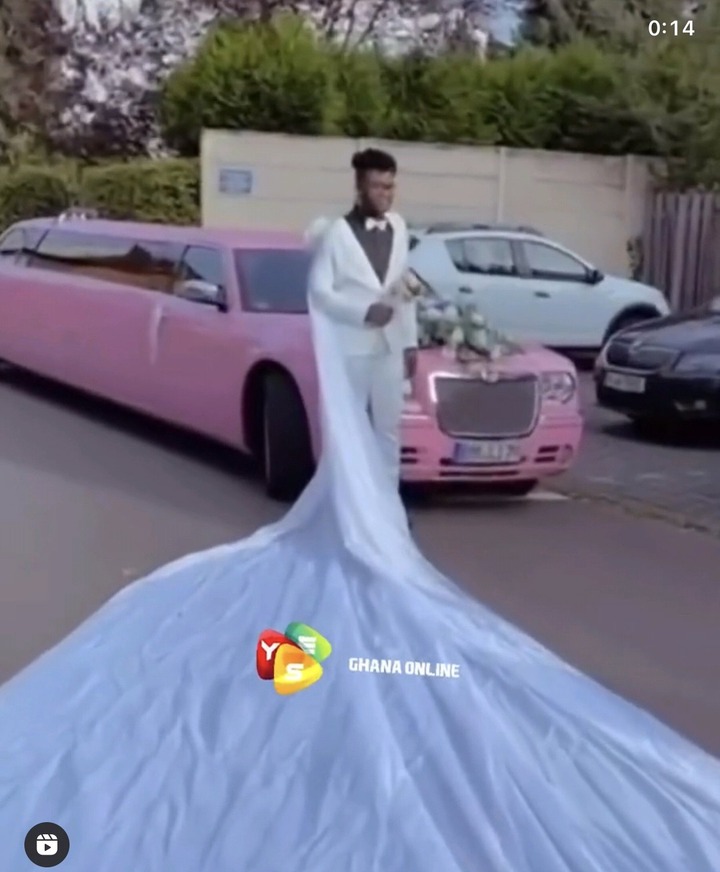 But many people have spoken against the bill in its current form. Most recently to speak against the anti LGBTQI bill is Dr. Mrs. Charlotte Osei, former chairperson of the Electoral Commission. According to her the bill was an exclusive one instead of being inclusive. She also believed if passed into law, it will bring about extremism in Ghana. She has since called on parliament to reject the bill while preaching tolerance and love for gays and lesbians among Christian community.
Watch the video below and comment. Do well to follow me for more news updates.