Prince Philip's life in pictures.
Prince Philip has passed away, aged 99, Buckingham Palace has confirmed. The Duke of Edinburgh died on Friday morning (9 April), peacefully at Windsor Castle.
For over 70 years since their wedding in 1947, Prince Philip had been by Her Majesty The Queen's side.
An official statement from the Palace was released on the Royal Family's official Twitter account. It reads: "It is with deep sorrow that Her Majesty The Queen has announced the death of her beloved husband, His Royal Highness The Prince Philip, Duke of Edinburgh.
"His Royal Highness passed away peacefully this morning at Windsor Castle."
Find out more about the Duke of Edinburgh's remarkable history by clicking through our gallery of the most iconic moments in Prince Philip's life.
Here, you'll find photographs of a young Prince Philip in school productions, snaps from his days as a Royal Naval Officer, mementos from his time on the polo field, sweet family pictures alongside his children and, of course, countless engagements made on behalf of the royal family before he retired from public life in 2017.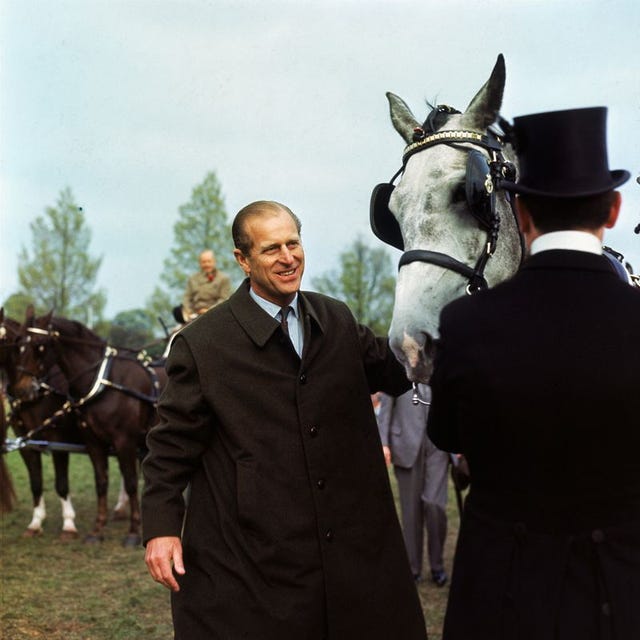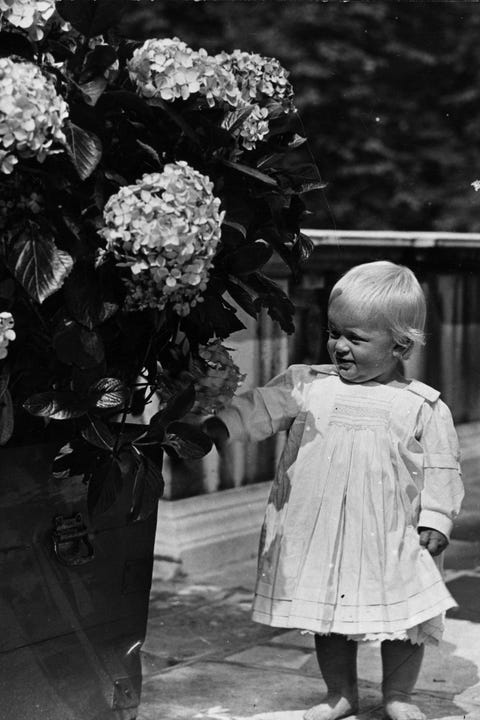 Baby steps
At the age of one in 1922, Prince Philip of Greece shows an interest in flowers outside.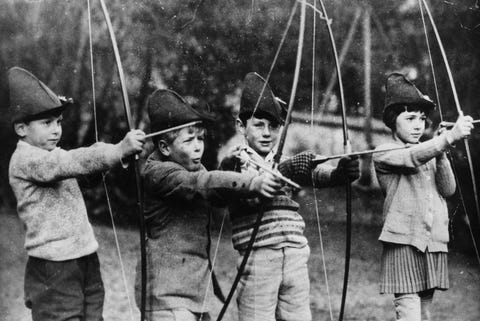 A prince grows up
Prince Philip of Greece with his schoolmates at the MacJannet American school in St Cloud. The prince is the second little boy from the left.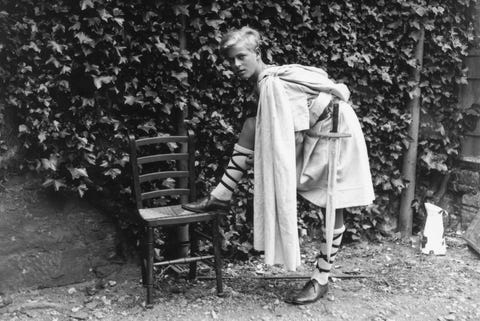 Prince Philip in Macbeth
Young Prince Philip of Greece dressed for the Gordonstoun School's production of MacBeth, in Scotland, 1935.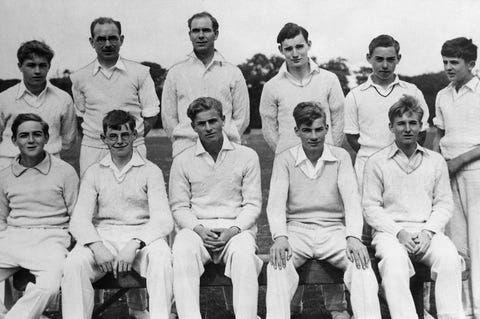 Philip as a pupil at Gordonstoun
Prince Philip (bottom row, 3rd from left) with members of the student cricket team of Gordonstoun, 1938.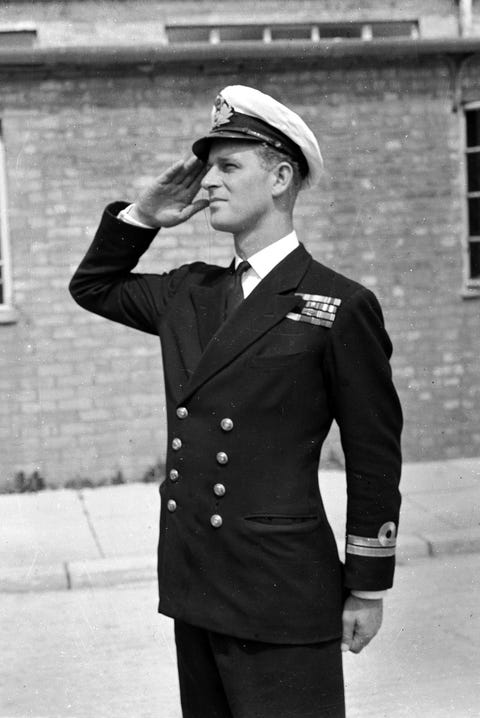 Lieutenant Philip
Lieutenant Philip Mountbatten, husband of Princess Elizabeth, resumed his attendance at the Royal Naval Officers' School at Kingsmoor in Hawthorn, Wiltshire, 1947.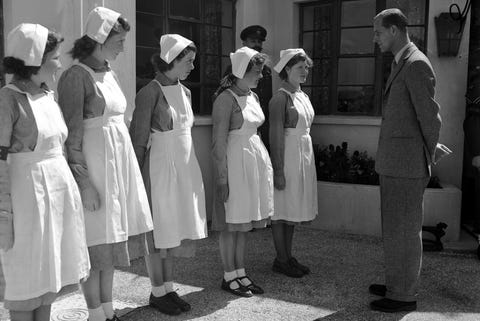 Meeting Red Cross nurses
Prince Philip spoke to a group of young Red Cross nurses during the opening of the Newton Driver Services Club for Convalescent Officers and Ex-Officers of Her Majesty's Services at Rustington, Sussex.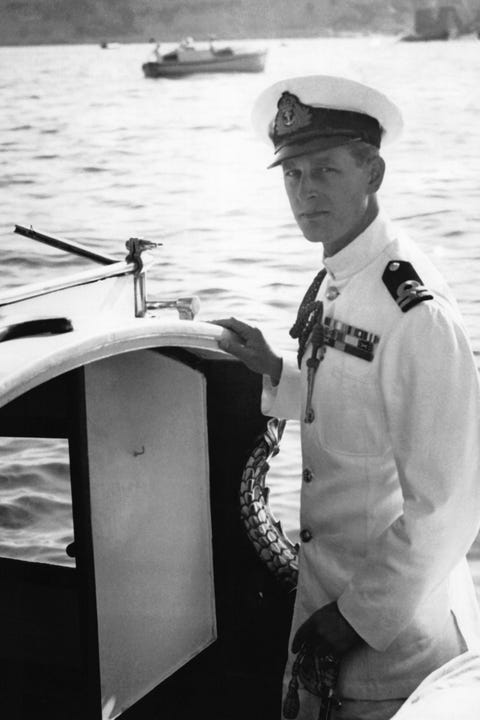 Aboard HMS Chequers
Prince Philip, the Duke of Edinburgh, arrives to join his posting in Malta in 1949.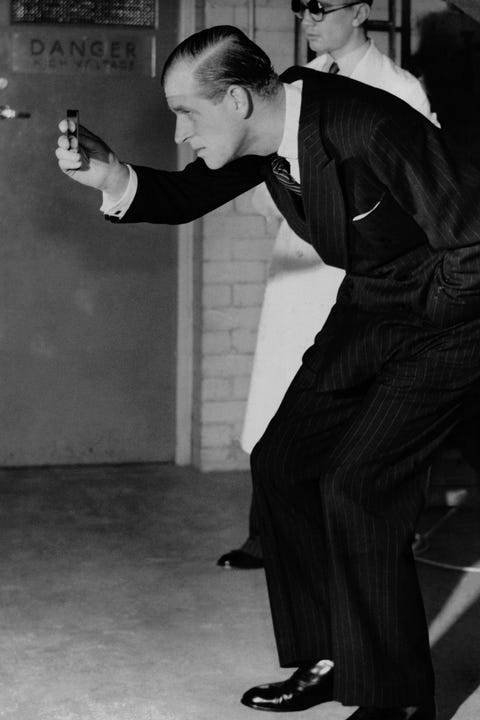 The Duke of Edinburgh visits a steel mill
The Duke of Edinburgh inspecting the innovations of a steelworks in Sheffield in 1950.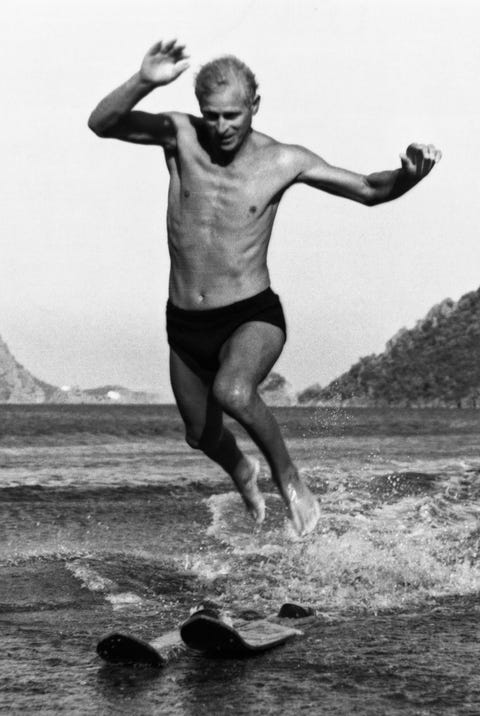 Prince Philip on water skis
This shot of a young Prince Philip jumping off water skis was taken from a beach in Marmarice, Turkey. It was during the Mediterranean Fleet's summer cruise, Prince Philip's last cruise in HMS Magpie before he returned to the United Kingdom in August 1951.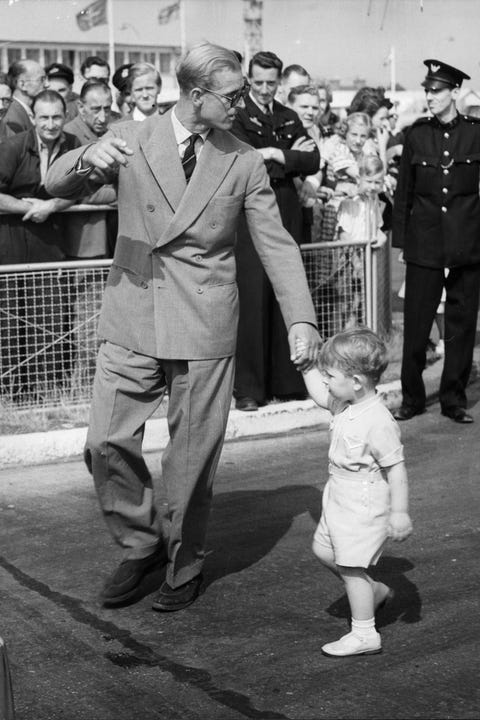 With a young Prince Charles
Prince Philip takes a young Prince Charles by the hand upon their arrival at London Airport from Malta, where the Duke relinquished command of the Royal Navy Frigate, HMS Magpie.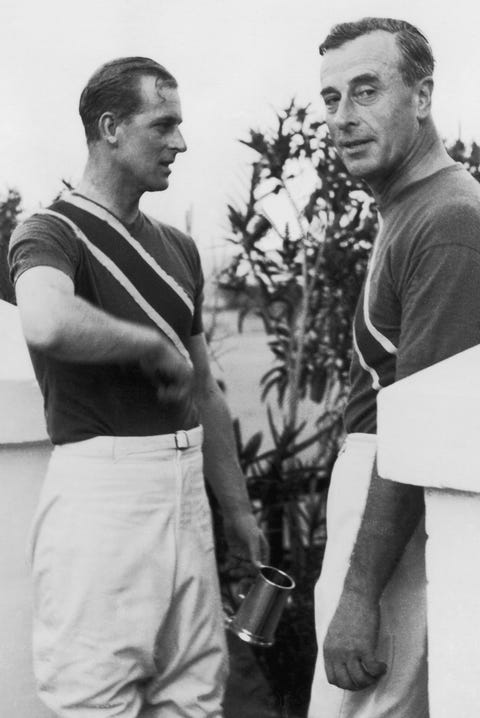 Playing polo
Prince Philip, Duke of Edinburgh (left), with his uncle Louis Mountbatten after a polo match. Philip is holding a silver trophy won in the match.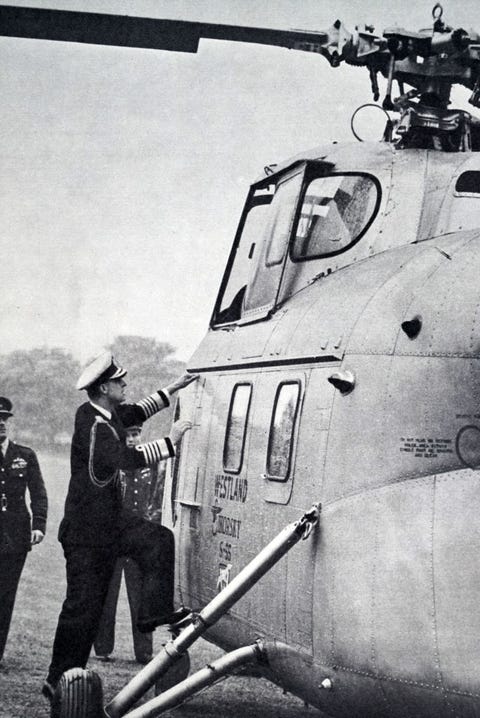 Prince Philip flying high
The Duke of Edinburgh inspecting a helicopter in the grounds of Buckingham Palace in 1953.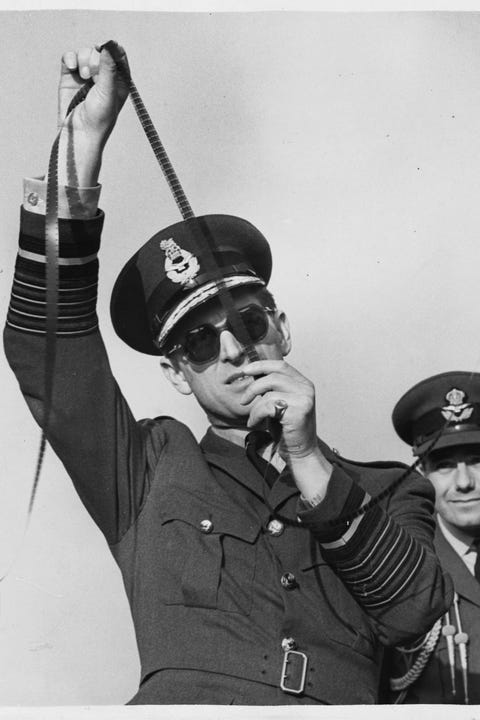 The Duke inspects film
The Duke of Edinburgh inspecting a cine film from an AA Bofors Gun, which he saw being used during his visit to the British forces in Germany.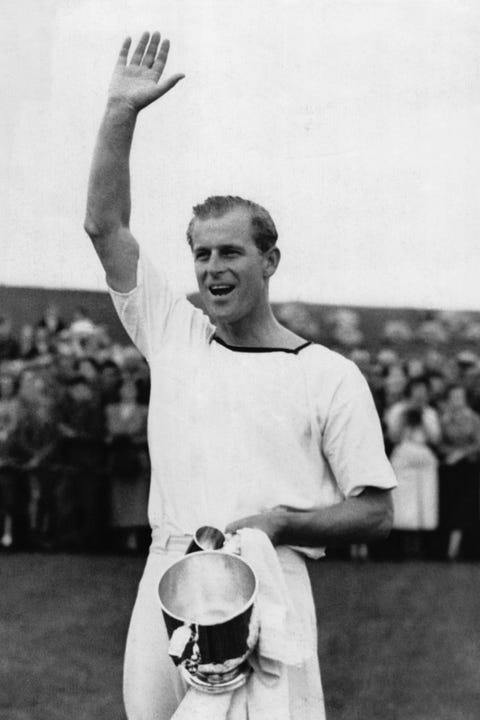 Victory at polo
The Duke of Edinburgh called to the crowd to shout, "Hip hip hooray" with him after receiving the polo cup on May 30, 1954 in Midhurst.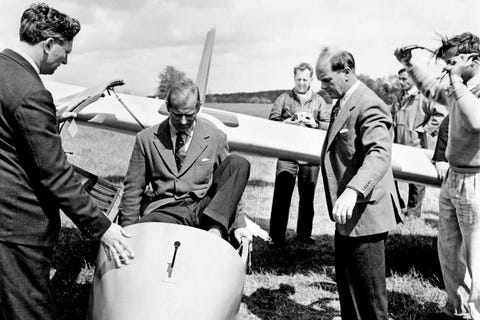 Into the cockpit
Prince Philip climbs into the cockpit of a plane in 1957.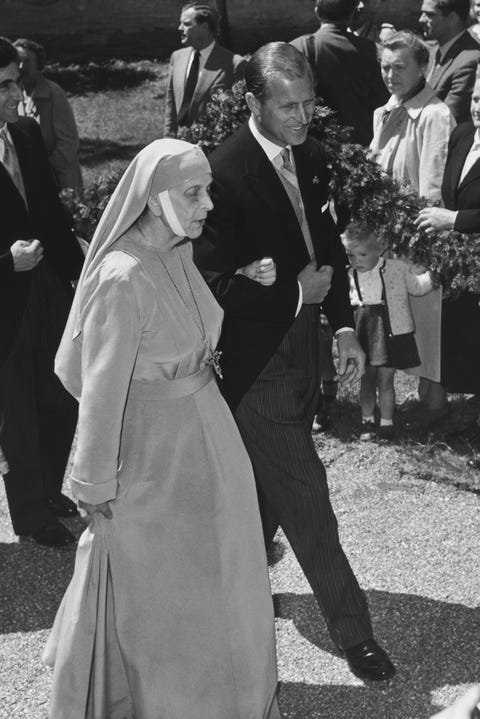 The Duke and his mother
Prince Philip attends the wedding of Prince Tomislav of Yugoslavia to Princess Margarita of Baden in Germany in 1957. He's accompanied by his mother, Princess Andrew of Greece (formerly Princess Alice of Battenberg).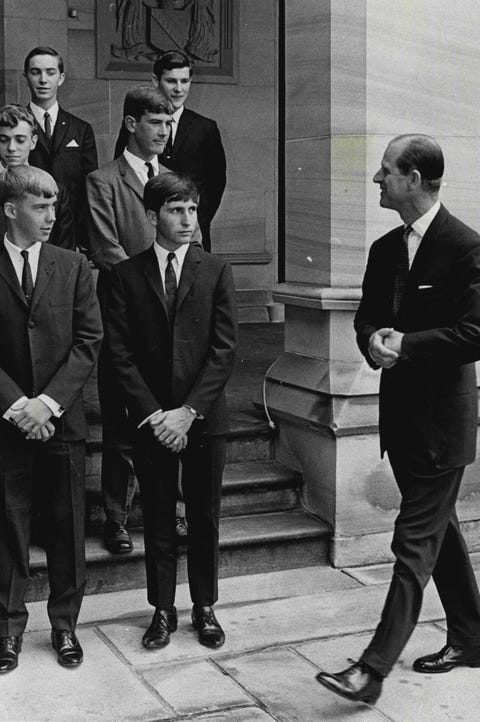 Presenting The Duke of Edinburgh's Awards
The Duke of Edinburgh presented gold awards for The Duke of Edinburgh's Award Scheme to 15 youths from Australia at a ceremony at State Government House in the 1960s.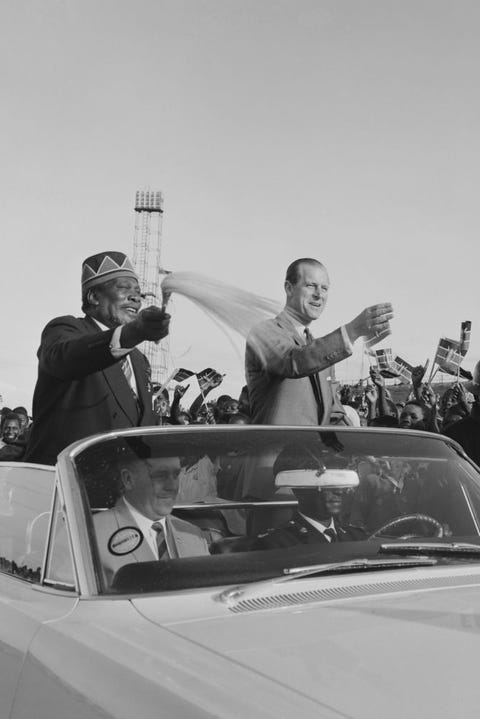 Celebrating in Kenya
Prince Philip stands in the rear seat of a car with the Prime Minister of Kenya, Jomo Kenyatta, as they wave to supporters and citizens during Independence celebrations in Kenya on 18 December, 1963.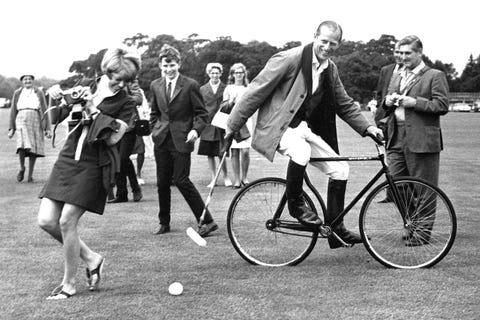 Playing bicycle polo
Prince Philip laughs while practising his bicycle polo technique in Windsor Great Park, Berkshire in 1964.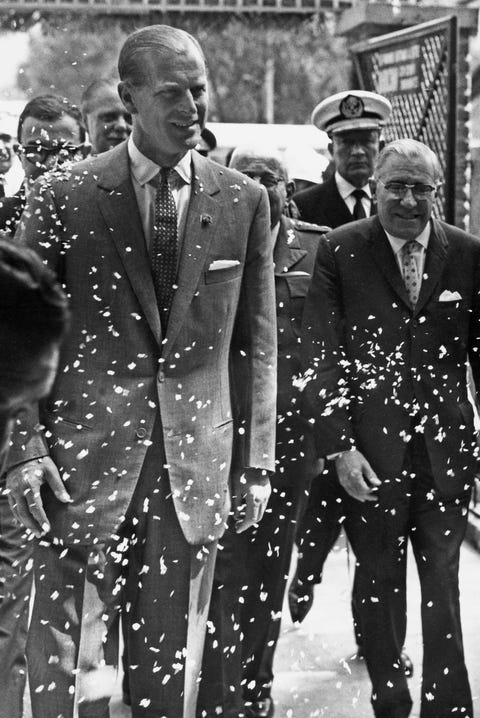 Causing a storm
When Prince Philip visited a Charreada (a Rodeo of amateur Mexican riders, composed of businessmen) in 1964, he ran into a barrage of confetti, showered on him from above. He stopped and said, "A Storm."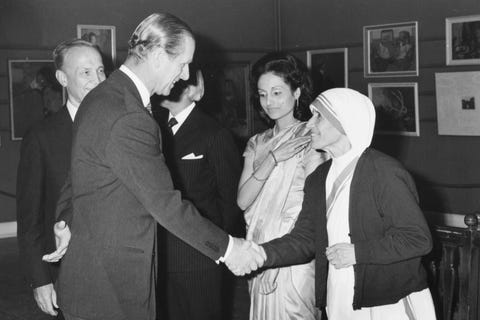 Prince Philip meets Mother Teresa
Prince Philip talks to Mother Teresa after she received a £34,000 prize award for progress in religion in 1973.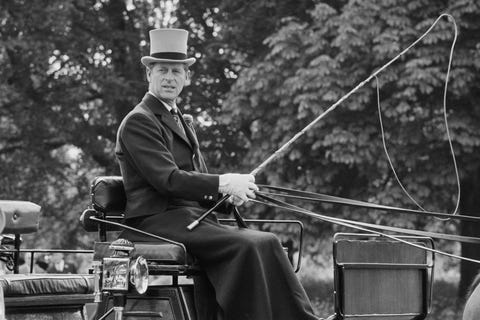 Arriving in style
Prince Philip, the Duke of Edinburgh, driving a carriage in 1975.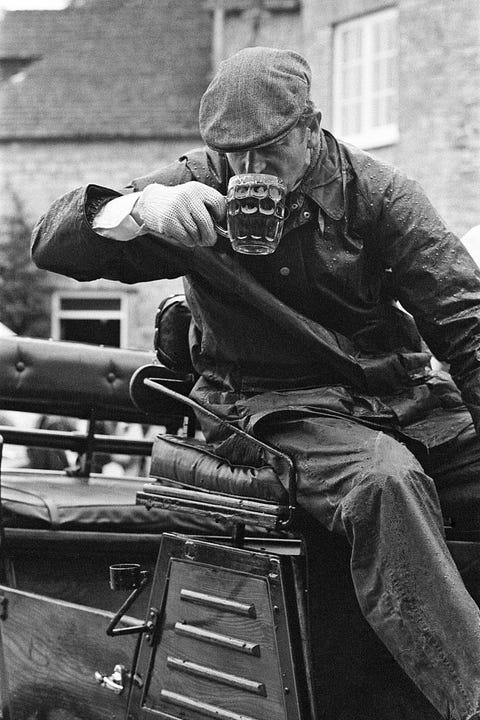 Enjoying a pint
Prince Philip enjoying a pint of beer as he sits on his carriage outside a local pub.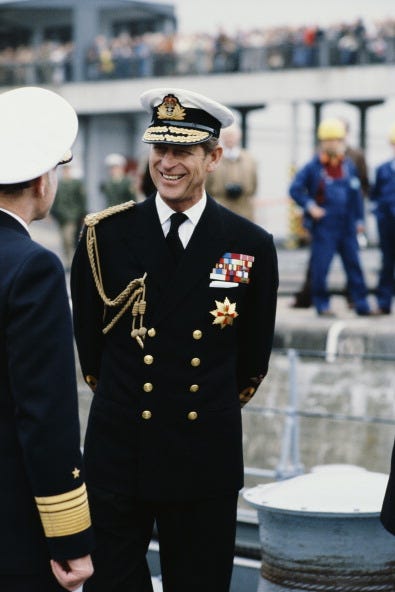 Prince Philip in uniform
The Duke of Edinburgh in the uniform of the Admiral of the Fleet in Bremerhaven, Germany in May 1978.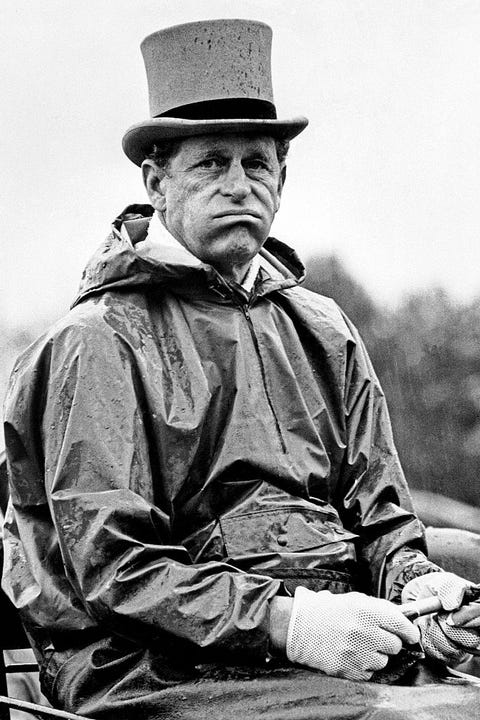 Prince Philip in the rain
Prince Philip showing what he really thinks of the wet weather in May 1978.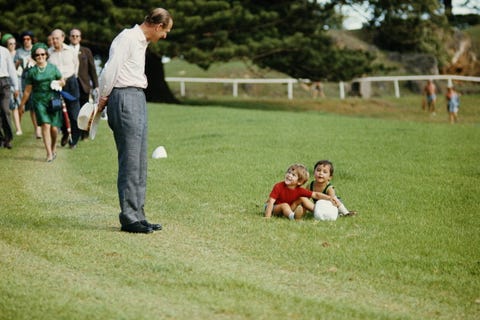 Chatting with children
Prince Philip stops to chat with two toddlers in 1980.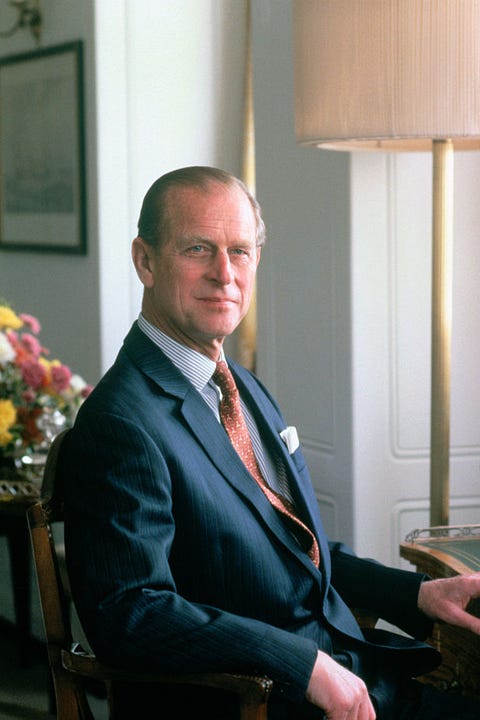 Prince Philip turns 60
Prince Philip on the occasion of his 60th birthday in June 1981.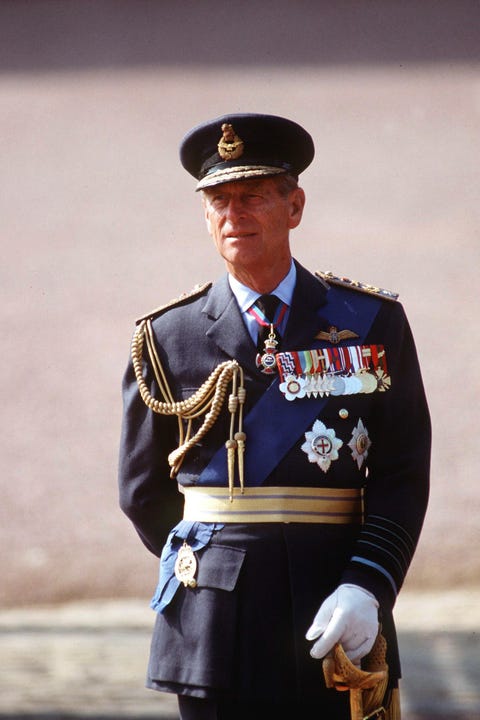 At a memorial fly-past
Prince Philip in full ceremonial uniform at a Battle Of Britain fly-past in the early 90s.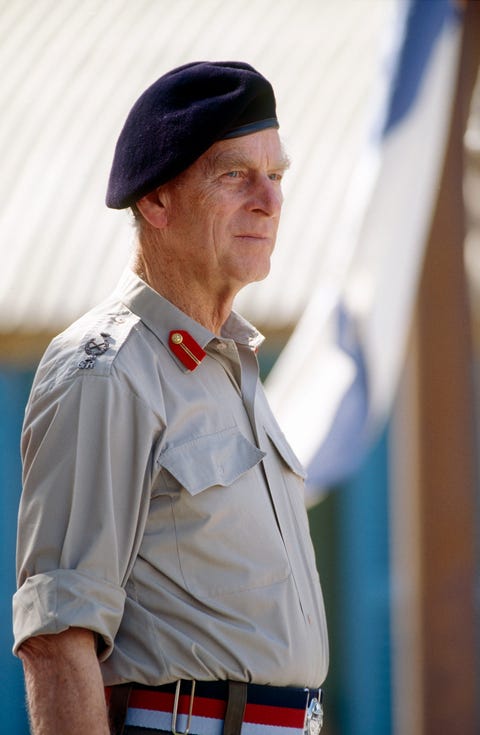 Philip in Turkey
Prince Philip on Lara Beach, Turkey, donning a more relaxed army uniform.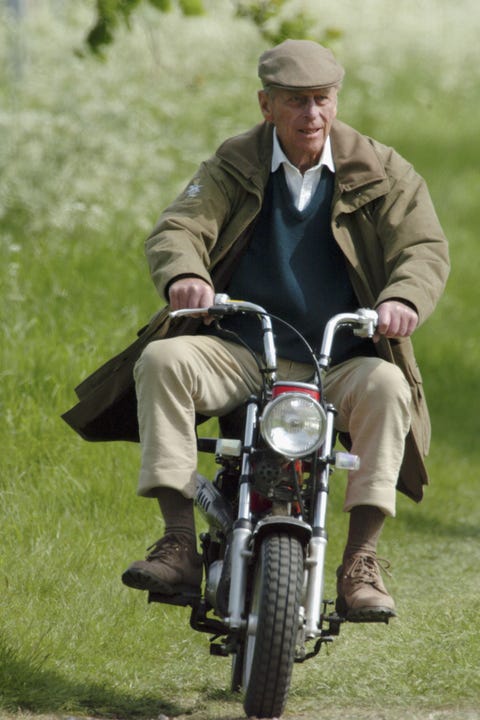 Prince Philip on a motorbike
Prince Philip riding a mini motorcycle around the Royal Windsor Horse Show in 2005.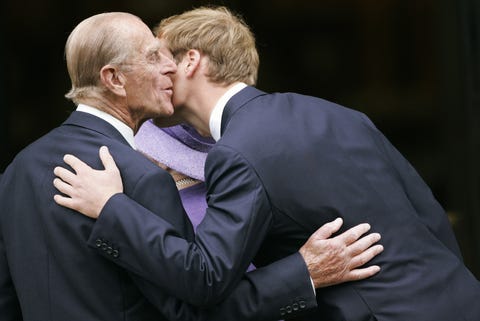 Prince Philip with grandson Prince William
Prince William greeting grandfather Prince Philip at the 10th Anniversary Memorial Service for his late mother, Princess Diana.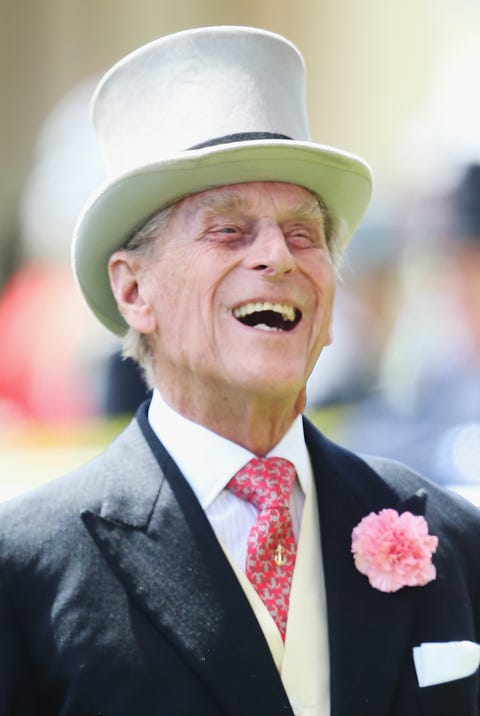 Prince Philip at Royal Ascot
Prince Philip having fun at Royal Ascot in 2014.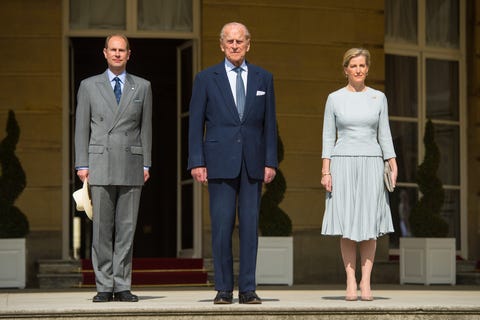 Celebrating the Duke of Edinburgh's Award
Prince Edward, Prince Philip and the Countess of Wessex attending the Duke of Edinburgh's Award's 60th Anniversary Garden Party at Buckingham Palace in 2016.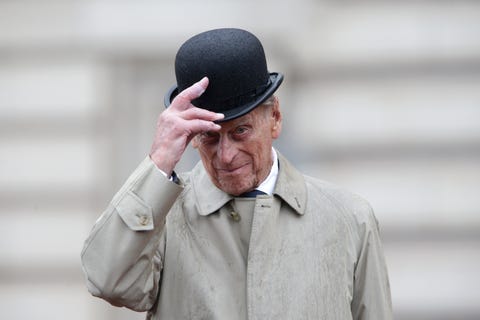 Prince Philip's final public engagement
Prince Philip raises his hat in his role as Captain General of the Royal Marines. Here, he made his final individual public engagement at a parade to mark the finale of the 1664 Global Challenge, on the Buckingham Palace Forecourt in 2017.